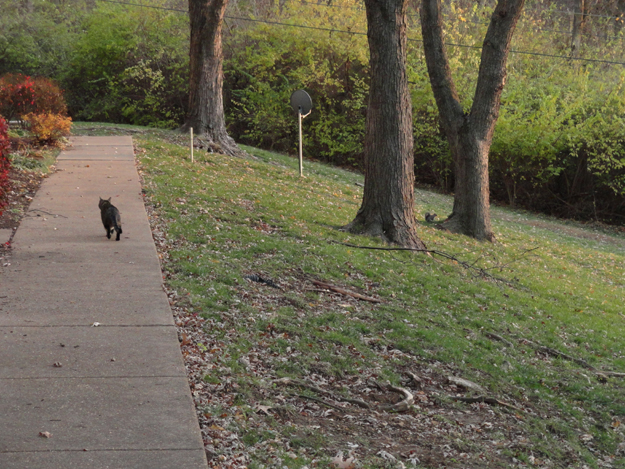 Yesterday, out for the daily walk with Laska the Love Kitty, I allowed my attention to be averted. I've gotten so comfortable taking him for walks outside without a leash, knowing that he knows the rules…
No forest
No street
No under cars
No deep holes in the ground
But he, like me, is so easily distracted.
It just takes a matter of seconds for him and his beautifully camouflaging coat of fur to disappear.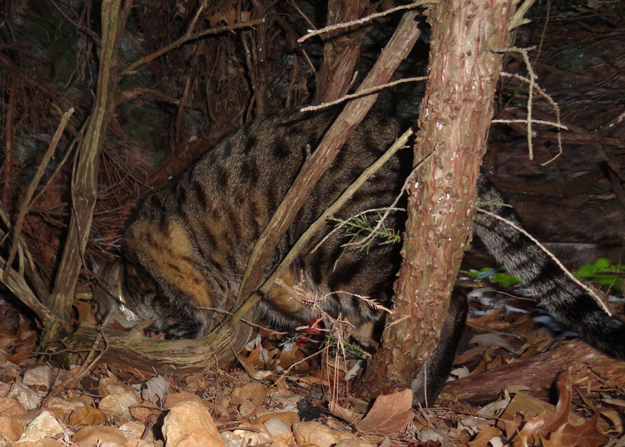 Yesterday he disappeared.
I called his name…
I went to all the "no" places…
But he didn't answer back.
Thank You God…
#793… that You, Lord, keep calling even when I don't answer back
Anyway…
even though Laska didn't answer back…
suddenly, just as worry began setting in heavy…
there he was…directly under my feet.
Cats only use their voices for when they're hurt, or they need something, or want to communicate with us. In the wild they don't meow – they figured the "meow" thing out just for humans. Laska wasn't worried. He wasn't lost.
But he heard my voice…
knew I was looking for him…
and without making a sound, found me.
#794… that I…we… have You, who search and find us when we we're "invisible".
#795… that You know our name, and where were likely to be. You know everything of course, but You don't have to use that knowledge to find us, help us, save us — You just do.
#796… that the Love Kitty wasn't in the street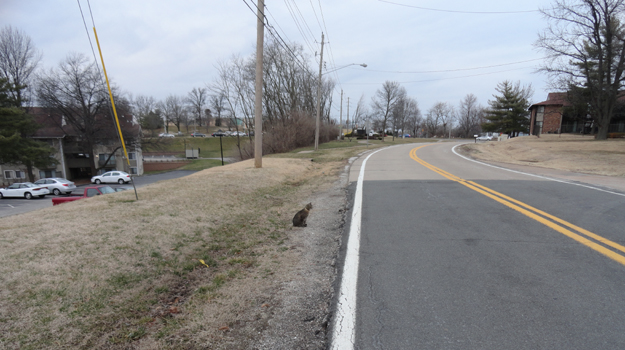 …or the forest…
…or the deep holes…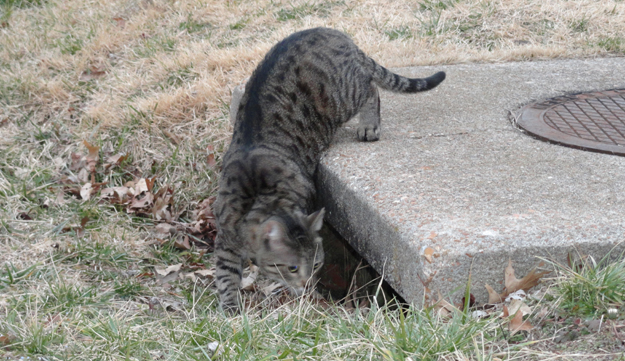 …or any of the "no" places.
#797… that he has learned the rules, and maybe he knows that they're there to protect him, not limit him…and isn't that a beautiful lesson for a cat to teach!
In other thank you related news…
#798… that though I've seldom had more indirect but nasty opposition – I've also never had more support.
#799… that I've never had more people to be supportive of.
#800… for the wisdom I get from just reading bloggy people I heart.
Illness, and my tendency to isolate when I'm down, have meant reading less – even though I've cleared more time to do so. Please forgive me. Still, in the little reading I've done lately I've been so filled.
#801… that as I've walked through a "dark night of the soul", Dawn wrote beautifully about "The Dark Night of the Soul" by St. John of the Cross. I learn, identify, and find answers.
#802… For Katie, who reminded me of balance. "Martha was welcoming and serving. Mary was listening and learning." Why not be like both…listen…serve…welcome…learn. There is a time for every season under heaven.
#803… for Ann (without an"e") who wrote, "No one enters into the real joy of the Lord in spite of the hard times – but squarely through the door of the hard times."
I'm linking today with Ann and lots of thank you counters…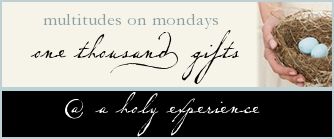 #804… and I'm thankful for all the "thank you" lists I'll get to read today …and I'll be reading a bunch…and I know what they'll do to my heart and spirit.