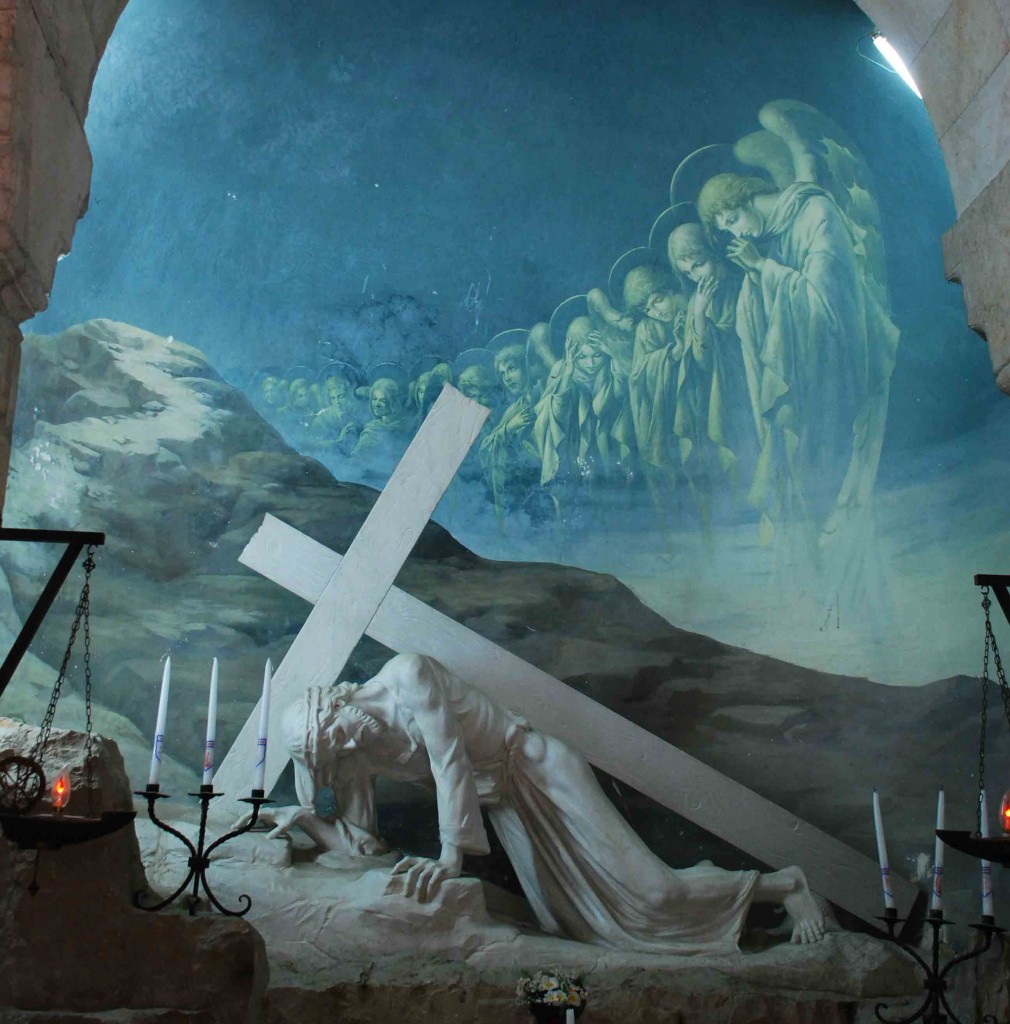 source
It's embarrassing to be prone to illness.
It's embarrassing to be foggy headed all the time.
It's embarrassing to always be tired.
This is continued from Deep into Love today…if you are here from there…thank you. If you haven't read part one would you consider clicking here to go over to Deep into Love and read it. And thank you too.
There must be pride for embarrassment to maintain a hold.
So I am not humble Lord…I'm obviously prideful.
But even though YOU are humility…
Even though embarrassment couldn't maintain a hold on You…
It had to attack You…
And I think…
I think…
because embarrassment isn't sin…
I have to ask…
were You embarrassed every. time. You. fell?
It's easy to tell You this Lord.
I'm writing this as a post…
But I'm writing it in conversation with You.
I know You get it.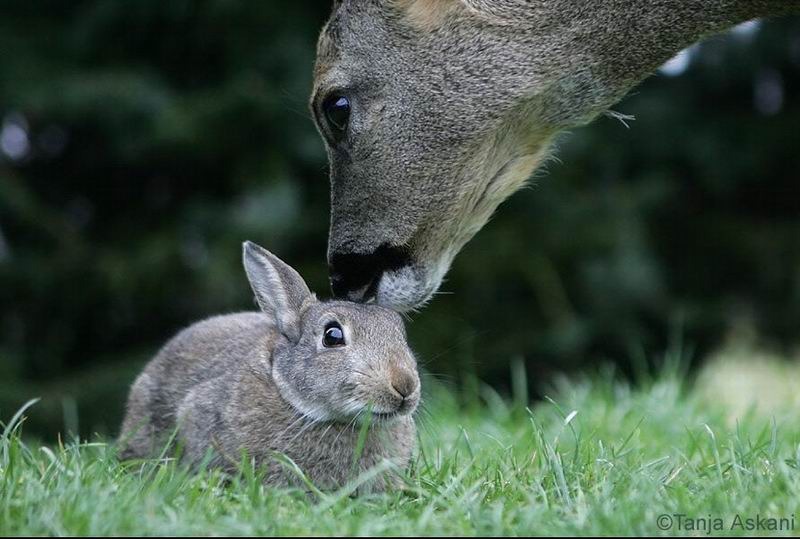 source
But nobody else does… can't blame them….I doubt I would get it…without living it.
Everybody seems to have trouble sleeping.
And I grow angry and want to tell them…
"Try waking up an average of more than once an hour for 15 years!
And for all that time never once sleeping through a night.
Waking.
Every.
Single.
Morning…
as tired or more so than you were when you got into bed."
And I'm sorry for that Lord.
You didn't get angry like that.
You said, "Father forgive them…"
Because of the lack of sleep…
thinking is harder.
Doing anything is harder.
And I don't show it to anyone.
I pretend until I can be alone and give into it.
I think of this now because of not only this single station of the cross…but the three times You fell.
I know they're ahead on this journey through The Stations of the Cross. I know how badly You must have wanted to make Your way down the Via Dolorosa, to make Your sacrifice, and I know You weren't physically able to.
Why is it we only truly understand what we, ourselves, experience?
To know…to acknowledge…is not to understand.
Just like to know…to acknowledge…is not to believe.
I say I don't share this with anyone…
But now, as I press "publish" I'll share with hundreds, maybe more…
And so I don't want to.
But You know what Lord?
I know You get this, because You're God, and You get everything.
But more than that, I know You've experienced this too.
Just take the cross…
carry it downhill less than a mile…
and You fall…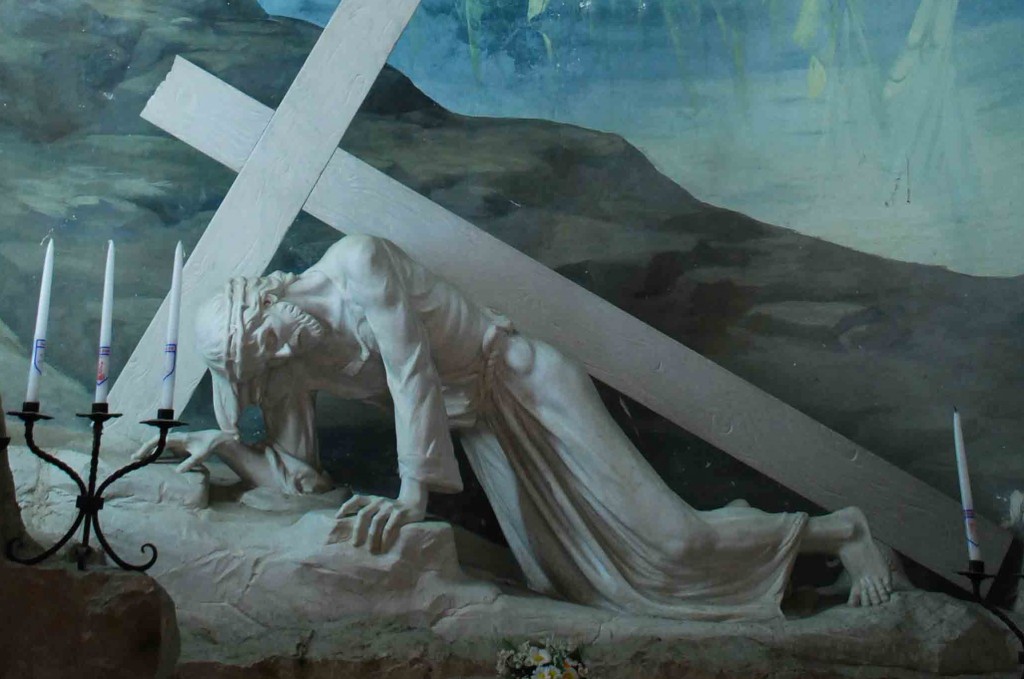 and You fall…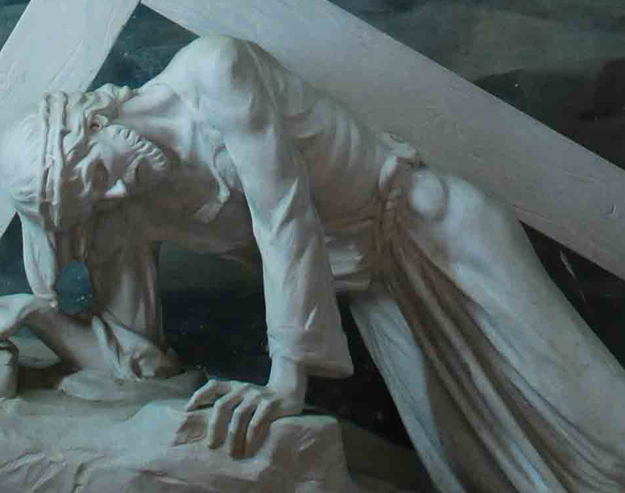 and You fall…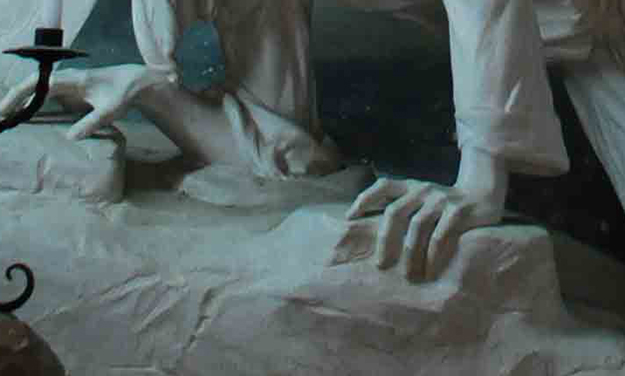 And I get that…I get that…
I…Get…That.
And I'm sorry You had to go through it.
I understand.
I thank You for understanding…and I'm really, really sorry.
And You know these tears are real…
And You know I understand.
And I know…You know…I understand.
A million gods to choose from…
and I'm fortunate enough…
that the only one of all those choices…
the only God able to actually choose…
chose me…
to save me…
and I really love You. I really do.