64 Bible verses…toe to toe until the Final Four.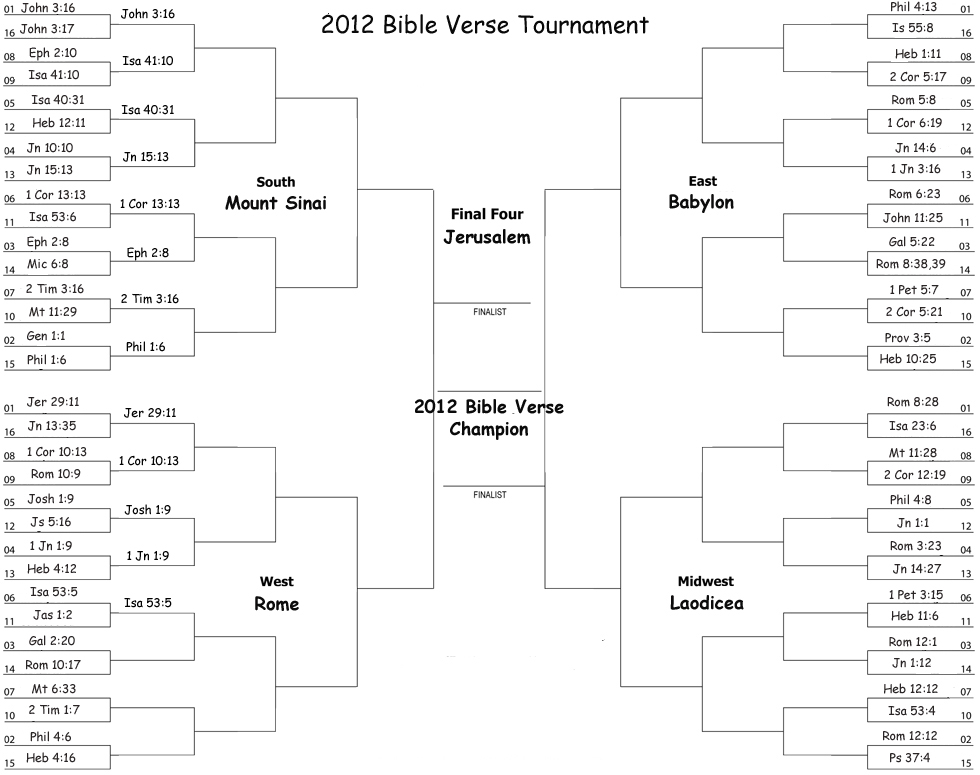 Oh, and if you're new to this series I should explain.
I set up the seedings here.
I determined the tournament locations here.
The highlights of the competition are here, here, and here.
Next…
#4 (1John 1:9) If we acknowledge our sins, he is faithful and just and will forgive our sins and cleanse us from every wrongdoing.

vs
#12 ( Hebrews 4:12) Indeed, the word of God is living and effective, sharper than any two-edged sword, penetrating even between soul and spirit, joints and marrow, and able to discern reflections and thoughts of the heart.
#4: Everything I do that is not perfect disqualifies me from entrance into heaven. As well as theology it's logic. Things with more flaws don't last as long as things with fewer flaws. The logical conclusion is that perfect things last forever. So to last forever I need no flaws. It all starts with acknowledging that I am flawed…I have sinned…then I am open to grace – and perfected.
#12: The Word of God, our Bible, written over millennia, preserved for millennia may be the most unique possession in all the earth. This Bible of ours is more than just words, more than magic, it's living and eternal revelation bound in time…bound in a book.
It's a close match, but I heart when logic walks wingtip to wingtip with faith…
source
#4 moves on.
Next…
#6 (Isaiah 53:5) But he was pierced for our sins, crushed for our iniquity. He bore the punishment that makes us whole, by his wounds we were healed.
vs
#11 (James 1:2) Consider it all joy, my brothers, when you encounter various trials,
The verse from James never really gets understood. It's a translation thing. It's not saying that we should have "joy" in our "various trials" – but that God's perfect joy works on and with us through those trials. I heart this verse…still…to really get it we need all of its context. Its a little wobbly and prone to misuse by itself.
But…
especially this time of year, Isaiah 53:5 sings…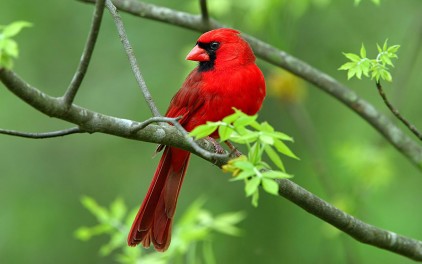 source
…like the first cardinal outside my window every morning.
About 700 years before our Lord was born we are told that he would be pierced and crushed, as he took upon himself the full penalty that justice demands of sin. This whole chapter of Isaiah is one of the most precious pieces of Scripture we have.
#6 defeats #11
and the tournament continues…
please come back.