It's onto Babylon for the East Regionals.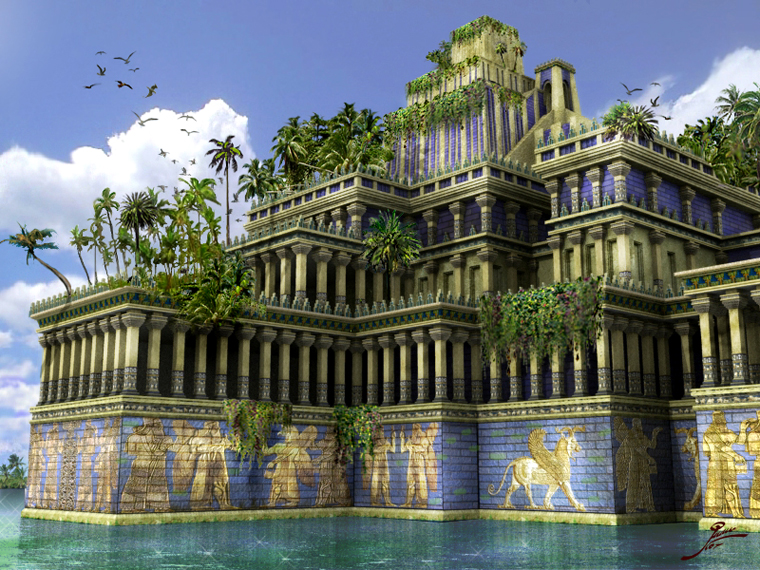 source
I know the NCAA Tournament is over…
but my Bible Brackets are still going on.
In case you missed any of my tournament…
I set up the seedings here.
I determined the tournament locations here.
The tourney highlights are here, here, here, here, and here
Next up…
#1 (Philippians 4:13) I have the strength for everything through him who empowers me.
Vs
#16 (Isaiah 55:8) For my thoughts are not your thoughts, nor are your ways my ways—oracle of the LORD.
# 16: In some ways we're the same as the God of all things. We have personalities, we choose to create, we make decisions. The universe is big but it doesn't "decide" anything. Still, as similar as we are to God, we're not at all. There are three "persons" who are God, but there is only One God, and we will never become God.
And maybe that's what makes Philippians 4:13 such a miracle. Our Lord is so vast that the whole universe isn't even a speck of his fingerprint. Yet, he bends low and makes himself so accessible…personal…small, for us. The first part of the Lord's Prayer acknowledges God as our Father…accessible…personal…small. The second part is praise to God for things like Isaiah 55:8.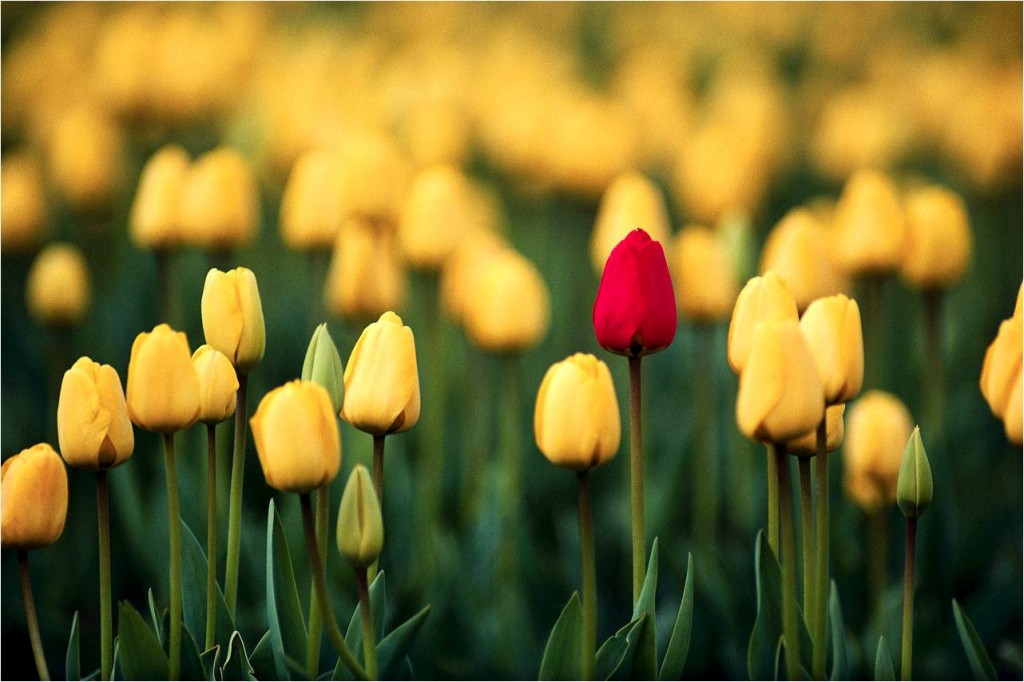 source
…accessible, personal, and small…#1 moves on
Next…
#8 (Hebrews 1:11) They [the heavens] will perish, but you remain; and they will all grow old like a garment.
Vs
#9 (2 Corinthians 5:17) So whoever is in Christ is a new creation: the old things have passed away; behold, new things have come.
This whole section of Hebrews portrays Our Lord, Jesus, as being Almighty God.  Jesus is preeminent over all creation (Col 1:15), he is the source of all creation (Rev 3:14), and since he created all that is created (Jn 1:3) – he cannot himself be created – and only God is uncreated. The heavens he created will perish – but the Creator will remain.
2 Corinthians 5:17: Before we knew God, we wanted only to please ourselves, or maybe other people. But when we came to know Him the direction of our heart changed. It might even seem as if we sin more…but only because we know more of what sin is. The old is gone –although always trying to make a comeback. By Grace we are new, feel it or not.
I kind of have a Trinity theme going today so #8 moves on
Next…
#5 (Romans 5:8) But God proves his love for us in that while we were still sinners Christ died for us.
Vs
#12 (1 Corinthians 6:19) Do you not know that your body is a temple of the holy Spirit within you, whom you have from God, and that you are not your own?
#12: In the same way that a round rock on the ground isn't the same as a planet. animals are physical beings, but not like us. Paul, here, is reminding the Corinthians – and me – that we are free to either use our body as if it is animal, or as if it is temple. Our choices reveal so much.
#5: Romans 5:8 is another one of those "Trinity" verses. What great proof of love is it that God would send someone else to die for us? But God didn't send someone else. Only God in Trinity could send…God. Only God in Trinity could die and yet never die. Jesus was sent, gave himself up for us, and is God – and God adores us.
#5 moves on
The tournament will continue…
my brackets now look like this…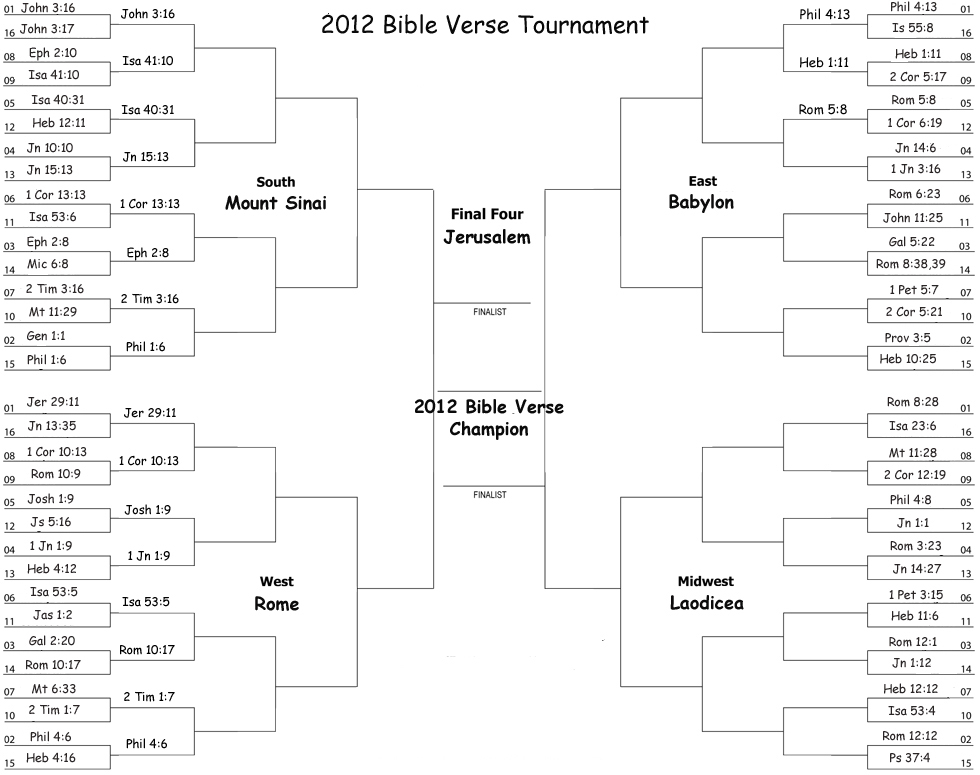 please let me know if yours looks different so far.  ツ