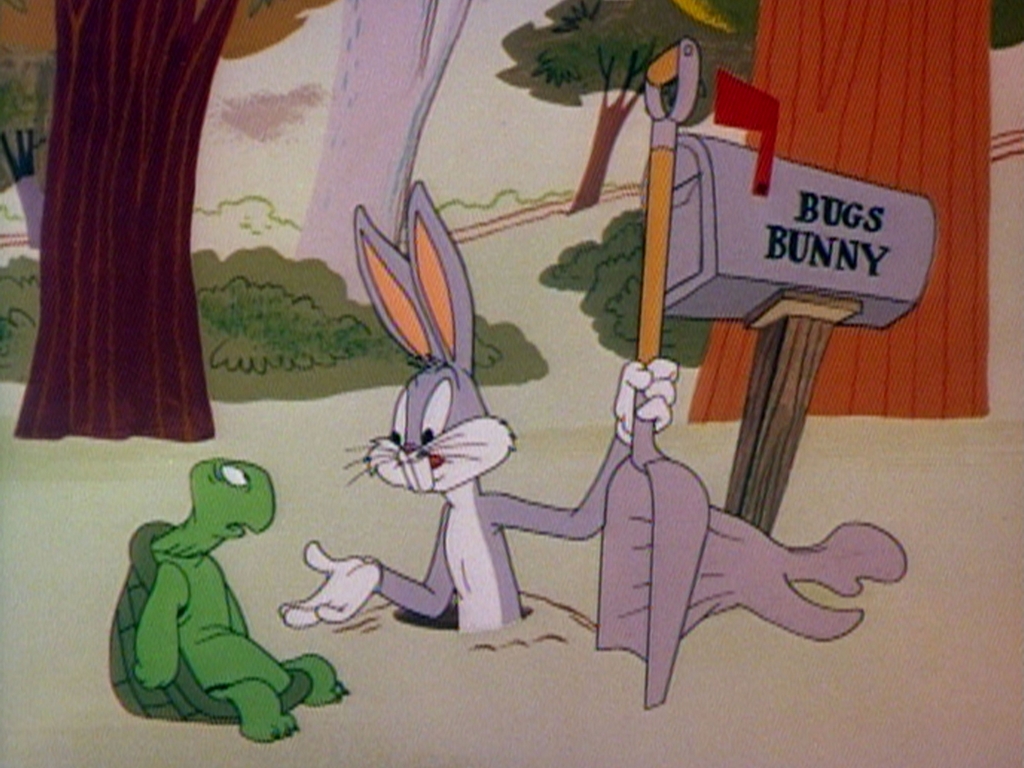 source
I've always been a tortoise with a hare complex.
A thousand players and coaches can zoom through a tournament quicker than one little me. My top Bible verses are still battling it out in the first round.
Anyway…
if you've missed some of Bible Verse March March/April Madness…
I set up the seedings here.
I determined the tournament locations here.
The South Regional results are here, and here.
The West Regional recaps are here, here and here
The East Regional opened up in Babylon here.
And today there's just one tortoise-y matchup…
#4 (John 14:6) Jesus said to him, "I am the way and the truth and the life. No one comes to the Father except through me.
Vs
#13 (1 John 3:16) The way we came to know love was that he laid down his life for us; so we ought to lay down our lives for our brothers.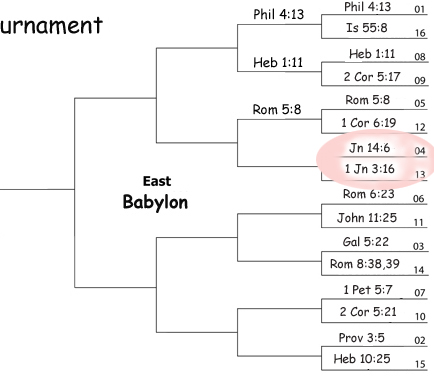 #13: 1 Jn 3:16 is another, very subtle,"Jesus is God" verse. The Bible weaves the doctrine of Trinity intricately – and if we don't look for it – we stumble over verses without even knowing that they are Trinity verses. In John's next chapter he'll tell us that "God is love". Here he tells us that Jesus is love.
Anyway…love leads by example – and Love laid down his life…twice. Once on the Cross, and once as he laid down his "life" as God of all things to walk this rough, jagged, imperfect planet. I'm not sure which was the greater sacrifice…but I know I need to follow his example better.
vs
#4: John 14:6. I heart this verse so much because it's prompted by a question of my favorite apostle, Thomas. He's so much a fave that he has his very own section of posts in my sidebar to the right…and down a little…in the "deep subjects" area.
Anyway…I was talking to a man I met the other day, and our conversation led to Thomas. The first thing the man said was, "The doubter?" Thomas was no doubter. It's just that he wanted to know, and to know deeply. He had a singular opportunity, the Source of all faith in front of him, so I think he may have asked Jesus more questions than anyone else.
In this passage Our Lord tells the apostles they know where he's going. But seriously, they haven't got a clue. Thomas just says what I'm sure they were all thinking, "Lord, we don't know where you are going, so how can we know the way?" It's a statement of seeker, wanting to know how to follow better.
It prompts this answer of Jesus…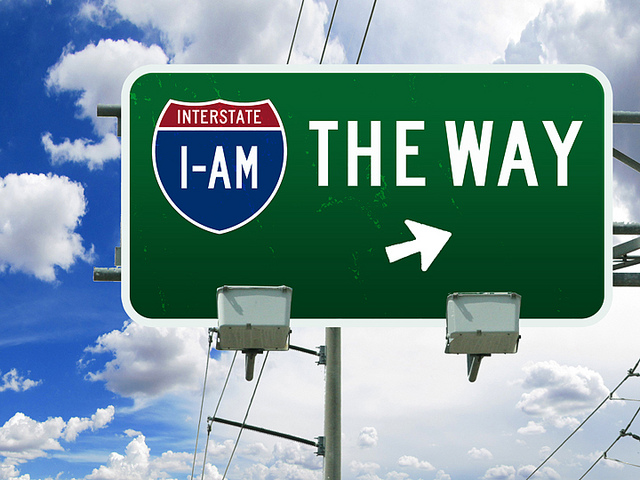 source
Which, by the way, is another Trinity verse, one of the great "I am" statements of Our Lord. The sad truth is that so many, even Christians, still believe that all the different religions are ways to God. This, despite Jesus clearly saying he was the only way. Our Lord tells Thomas, and us, that the only way to God is to believe in him. Oh, and by the way, if you want to see a doubter, check out the next question in John 14…asked…by Phillip.
Both of these are special verses. But the #4 seed has all sorts of wisdom floating around it – wisdom that we need to build up our faith. Because of that…
the #4 seed, John14:6, moves on to meet the #5 seed (Romans 5:8).
and the tournament continues…