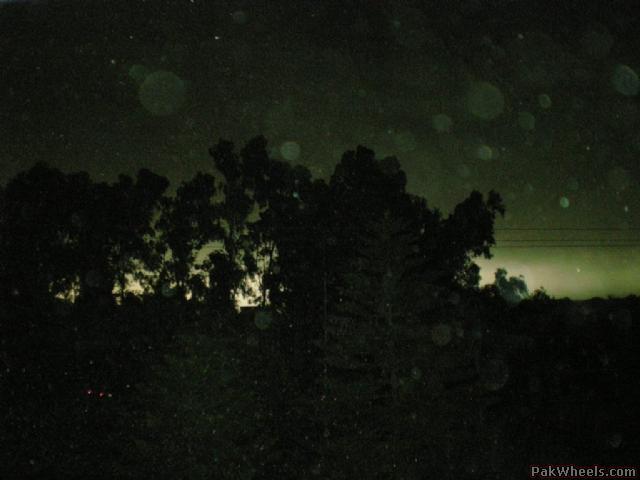 source
First the sky turned black in mid-day…
then streetlights flickered on…
trees swayed like wheat in a field.
No rain…
just an eerie still.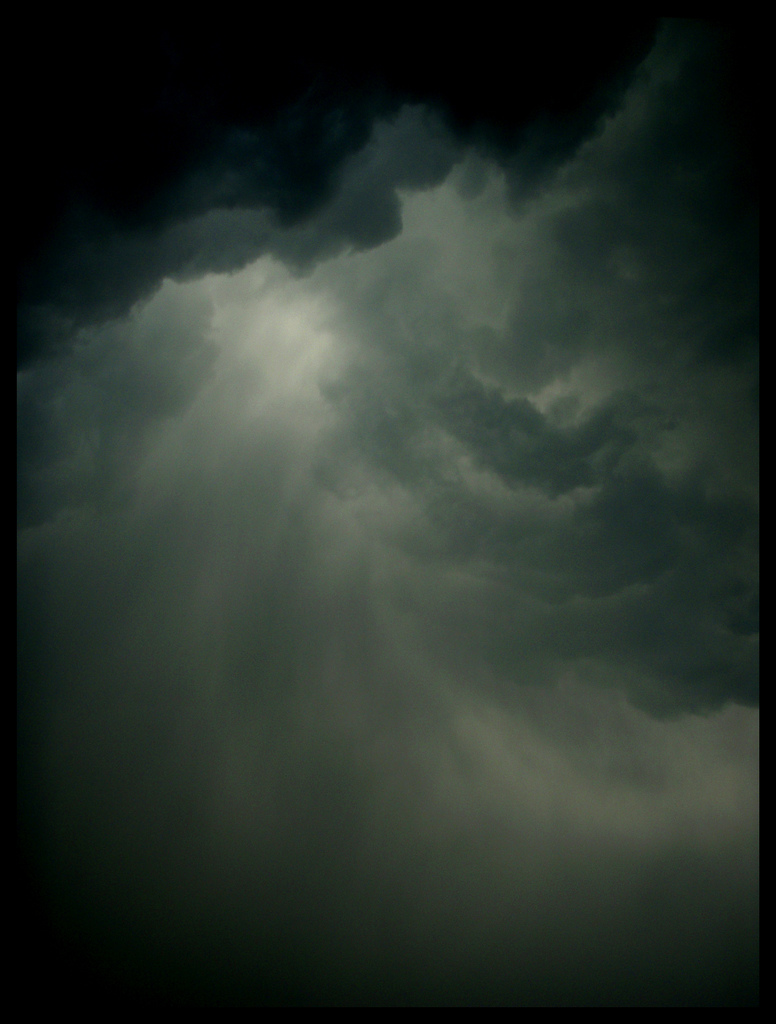 source
Laska the Love Kitty was on the porch watching with me.
There's something magnetic about a huge storm gathering. No?
But suddenly it sounded like someone had taken a big jar of pickles and dropped them from the roof. It sounded just like that. Then again, then again, then again.
It was hail…
but not like hail I've seen…
you know, cute little circles of ice pelting the ground.
These were ice baseballs and softballs…about ten landing every second…
crystal smashing on pavement…
sledge hammers on the roof…
thuds on the soft earth…
baseball bats on every car…
on my car.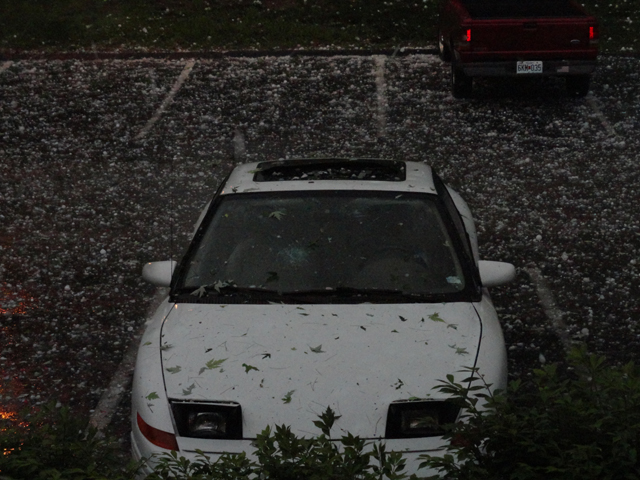 Laska skidaddled inside after the very first one.
I soon followed, but only when the rain poured.
Oh…
and the tornado sirens.
I didn't lose much to the storm. But I haven't got much. Things in this broken universe and on this broken planet are all too relative. The little I lost – which is a whole lot to me…is my cute, white '95 Saturn.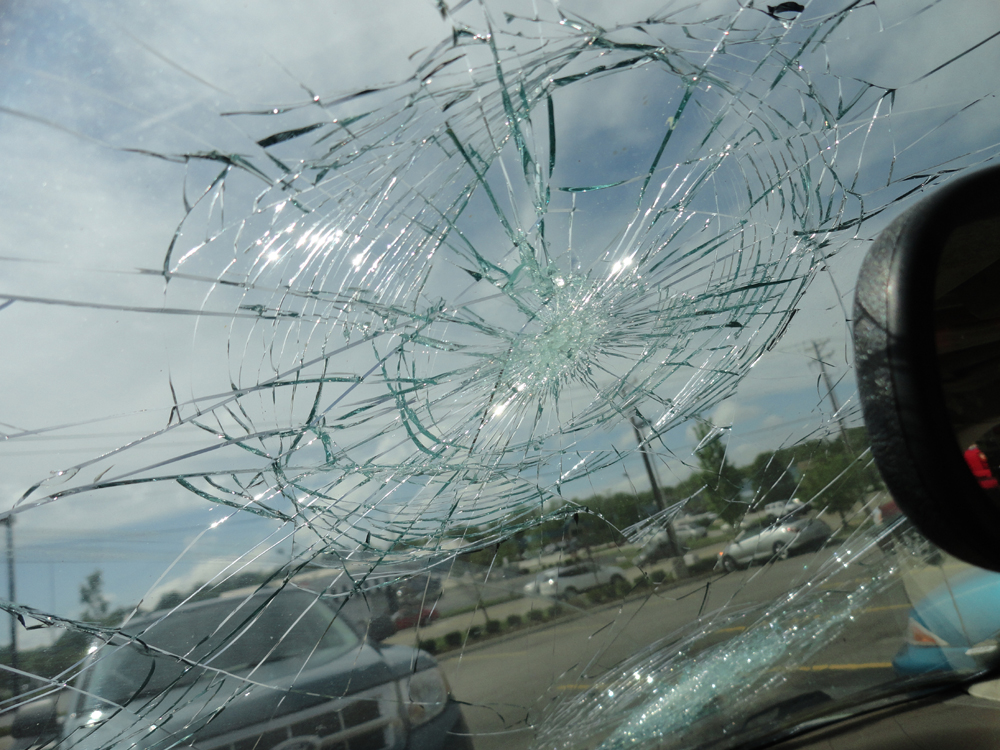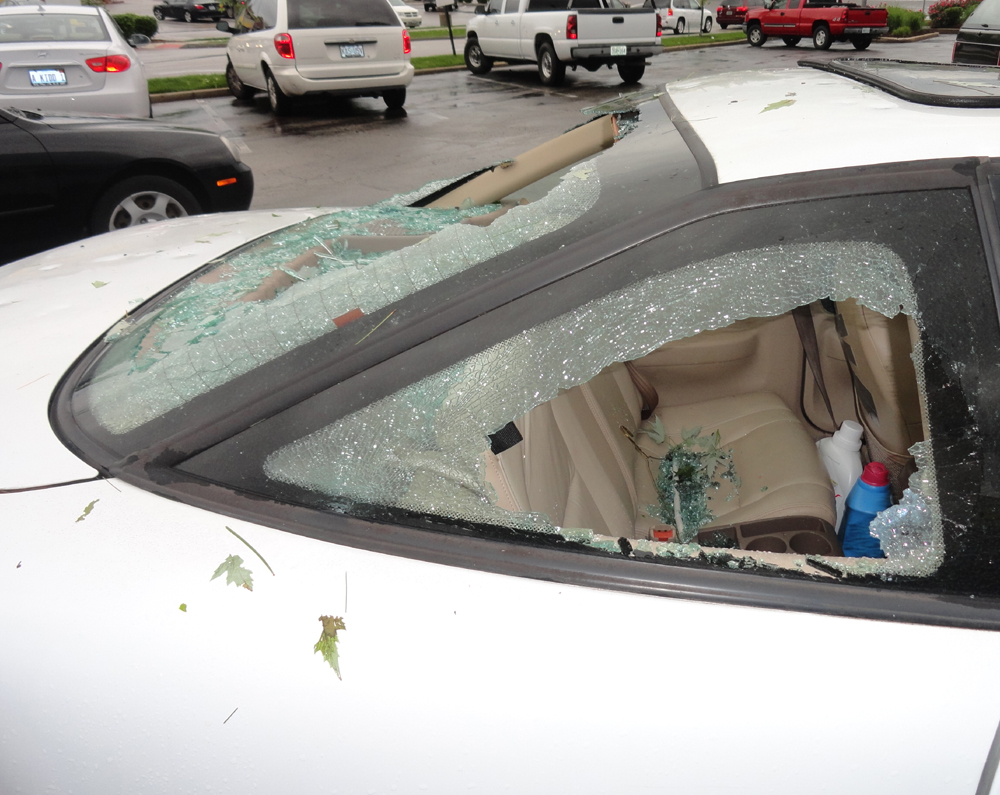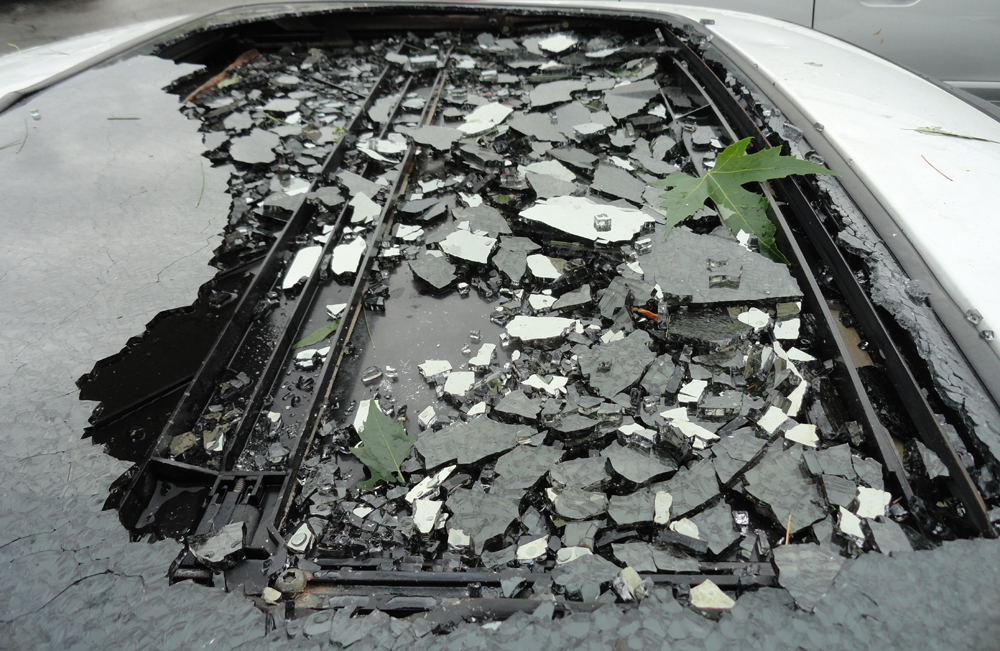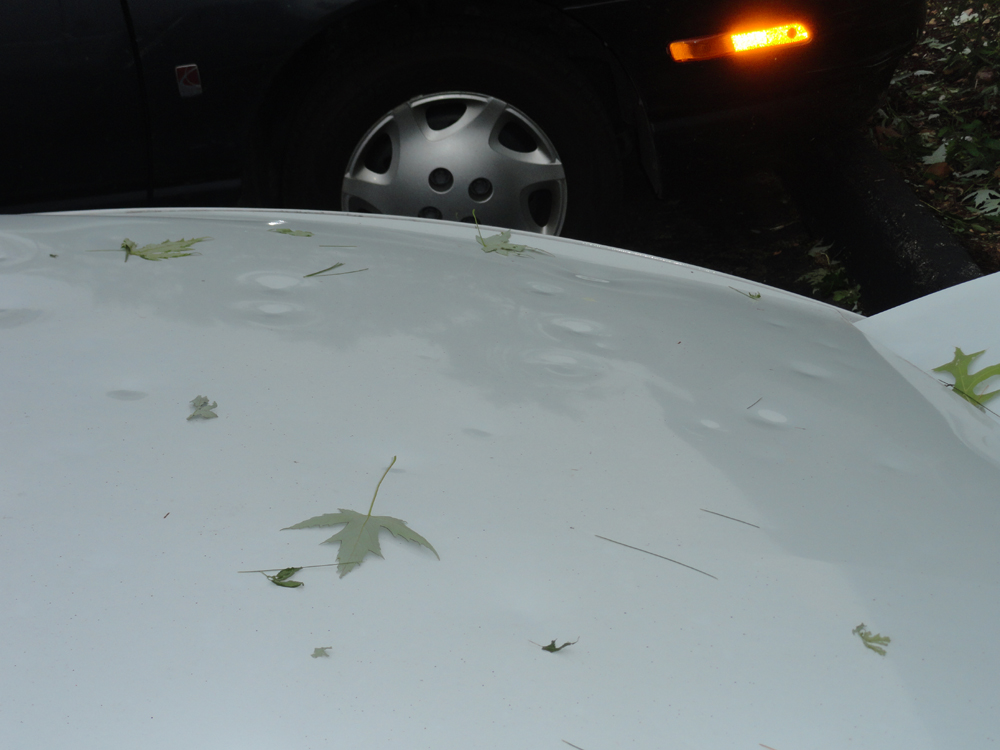 There comes a time in a car's life when you no longer carry "collision" or "comprehensive" coverage – just liability. The Saturn long ago passed that point. So, even though nature is responsible for all the damage, I'm responsible for all the repairs.
The money really isn't there for the repairs.
So the little white Saturn isn't dead yet, but she's on life support.
I got some glass in my eyes too. But the car is just a thing. The eyes will be fine. Nobody in town lost their life. And the God who made the universe is a lot bigger than any storm that happens on this tiny blue ball spinning in space.
And there is today's match in the Best Bible Verse Ever Tournament.
The #2 seed in the East regional versus the heavy underdog, #15 seed.
#2 Proverbs 3:5 Trust in the LORD with all your heart, on your own intelligence do not rely;
Vs
#15 Hebrews 1:25 We should not stay away from our assembly, as is the custom of some, but encourage one another, and this all the more as you see the day drawing near.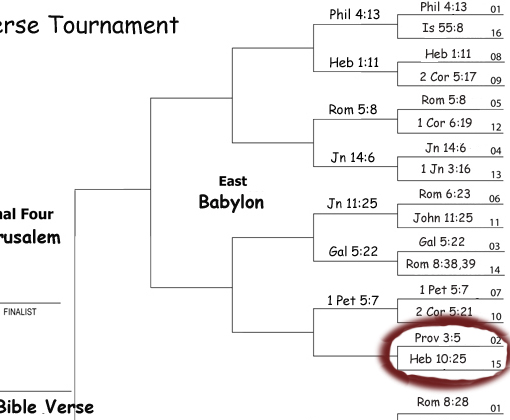 Right now, they're like messages in a bottle…
floating up to my quaint deserted desert isle.
And I know you guys.
You want to say things like "sorry".
But not to worry…
even though my physical eyes aren't very happy with me right now…
my spiritual eyes are seeing pretty well.
And these two verses? They have stories to tell…and both are telling me stories right now.
Please come back…the show must go on.