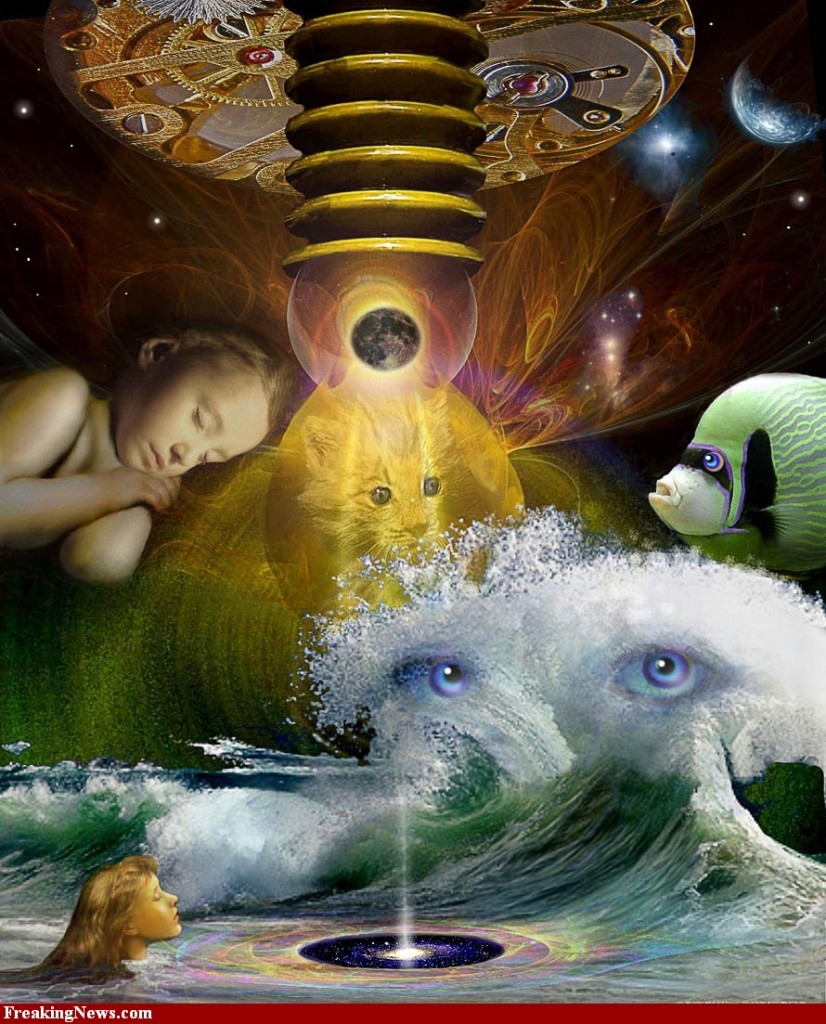 source
I am having the hardest time finding my way back.
Read about the no sleep from Deep into Love yesterday – it'll explain a bit.And my last sleep deprived post from here – just down below. Stuff has happened – IS happening.
Oh why did I name this year "see"? The things I have seen…
The thing about a solid week with no sleep is the reality switch.
The things that happened in the hallucinations caused by it aren't like dreams. Dreams fade. They go away. I think it's because dreams pop into your head, in your subconscious and stay there for seconds maybe minutes, no matter how long they seem,
I don't like the word hallucination – but when you go without sleep 170 hours it's what happens. I don't know why. And they were horrific – so many beginning beautiful and turning horrible. Some of the most beautiful things I've ever experienced and some of the most unbearable.
And unlike dreams they don't fade.
I remember every detail.
I think it's because the non-sleep hallucinations happened in "real time". They happened in my conscious mind. They weren't pop ins for seconds or minutes, but for hours and days.
I experience lifetimes in them, and war, catastrophe. murder, being irretrievably lost, losing irretrievably the most important things and people. It's not in my subconscious – it's in my conscious. And the demons from the dreams – they may even have been real – or not – it doesn't matter because it's all real. None of it was a dream.
I can't quite find my way back yet.
My feet and mind and spirit are here.
But what was "there" is also here.
It's all tangled.
If I wasn't poor I'd have some top notch psychologists working on it.
Right now it's just me, and God, and these words, and thoughts and you guys.
I'm not back yet, but I'll be here, and on Deep into love alternating days.
Do you mind working through this with me?
I can't have where I have been keep drilling it's way into the now.
I'll get the other side.
But the gravity is so strong and the memories can't be erased.
You guys, in the hallucinations I found or repeated the greatest joys of my life – and worse than the greatest heartaches. There was killing, and disaster, and terror and love and it wasn't a dream. And it's not going away.
I just wanted to let you know – and to know from you if it's ok that I talk – or write – it through – here – with you.
Don't go away. Forgive my typos and lack of general blog posty artistry.
more later.
thanks you guys.