The men we call the Apostolic Fathers…
because they sat at the feet…
of the apostles, who sat at the feet…
of Our Lord and God, Jesus, the Savior.
I'm nearing the end of my series about Sharing the Gospel in a bar, which began here. But I recorded that conversation on my regular laptop. The regular laptop is sick with a virus. So I have to click pause on the story.
In the meantime…
I thought it might be nice to share my favorite ancient quotes from the Apostolic Fathers.
I'll start with Ignatius of Antioch
Many early Church leaders thought him to be the child who sat on the lap of Jesus (MK 9:35)…maybe true, maybe not.
More certain is that he was a disciple of John…
third bishop of Antioch (Peter being the first)…
and anointed as bishop by Peter himself.
He was captured by the Emperor Trajan and brought to Rome to die in the arena by means of wild animals…leopards, lions, tigers. He was transported from Antioch to Rome along with ten leopards.
News traveled fast among the churches then, so fast, that at every stop along the way believers were there to support him. It was on his last journey to Rome that we have the bulk of his writing…letters he wrote to the churches under his care.
Was he a sinner? Was he imperfect? Did he mess up?  Absolutely…but he was vigilant warrior against heresy, and a pastor of souls, laying his life down for his sheep.
Hope you enjoy…
Ignatius of Antioch…
All these quotes are from between 80 and 97ish AD.
♥✞ღ Wherever Jesus Christ is present, there is the Catholic Church.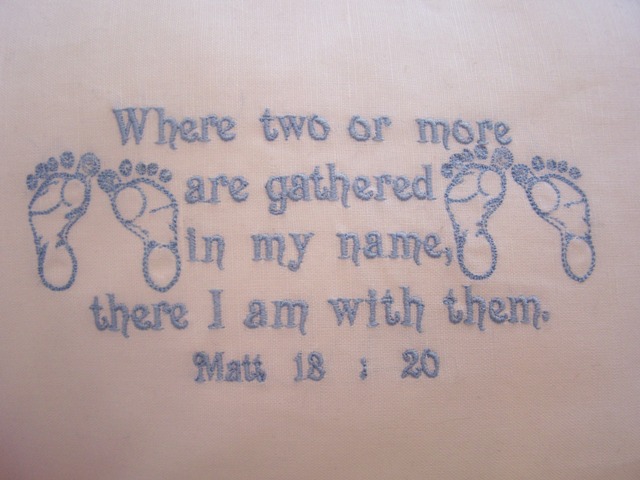 source
♥✞ღ It is dangerous to imagine that one could offer God suitable service on one's own…the person who does not come to the assembly shows arrogance, having already separated himself.
♥✞ღ There is only one who was both flesh and spirit, born and unborn, from Mary and from God…God and man…first subject to suffering and then beyond it…true life in death.
♥✞ღ We were chosen through true suffering, by the will of the Father, in Jesus the Messiah, our God.
♥✞ღ We are stones for the Father's temple, lifted by Jesus, with the Holy Spirit as the rope.
♥✞ღ Love is the road which leads you to God…faith is that which propels you.
♥✞ღ Pray for me that I may not be found to be merely called a Christian, but in fact, be one.
and a favorite of mine, when asked why Jesus was baptized, he answered…
♥✞ღ …so that he might purify the water.
More to come…
in line after Ignatius is his friend, Polycarp…
please come back.