Now for some finishing touches on dating the Didache.
As I said before, dating stuff like this is like placing clothes pins on a laundry line. One by one, other events, for which we know the dates, are placed on the line. Then we see where this writing fits in.
Part one of dating the Didache is here.
The series on the Didache, the early church owner's manual, began here.
And it's all part of a series on the Apostolic Fathers, which began here.
Now for some more "historical" clothes pins…
✞ღ    The Church leadership is less developed in the Didache than when Ignatius of Antioch wrote about (90ish A.D.)
✞ღ    It speaks of travelling teachers, apostles, and prophets – a very 1st century thing. Later, around 100ish there would have been mention of priests and bishops.
✞ღ    It was found along with other ancient documents and placed between the writings of Clement (120ish) and Ignatious (80ish)
✞ღ   Over time, Christianity became more and more separated from Judaism. But in the beginning there was that time of transition – Jewish, but not Jewish – and respect, yet a little antagonism toward their Jewish brothers and sisters.
……✞ The Didache warns Christians not to fast with the Jews or pray with them
……✞ It talks of two fasts, and the three times of daily prayer – 1st century Jewish customs
……✞ It speaks of NT prophets standing in the place of the High Priest
……✞ It opens with a discussion of "The Two Ways" – a 1st century Jewish Talmud teaching
And, so…voila…a date.

The Didache was written in the 80's…
Right about the time of…
"Jump" by  Van Halen…
"Footloose" by Kenny Loggins…
And yes, "Like a Virgin"  by Madonna.
That long ago…except in the 1st century.
And I know, it's a joke…
but really, more than a joke.
If this were 112AD instead of 2012 AD…
or rather 112 AD was…
now…
The birth date of Jesus would have been around August 6th, 1896.
He would have died around 1929.
The early Jerusalem church would have been the 30's,The church spreading throughout Rome like a wildfire in the 40's. The middle of Paul's missionary journeys would be the 50's…all of his letters in the 60's.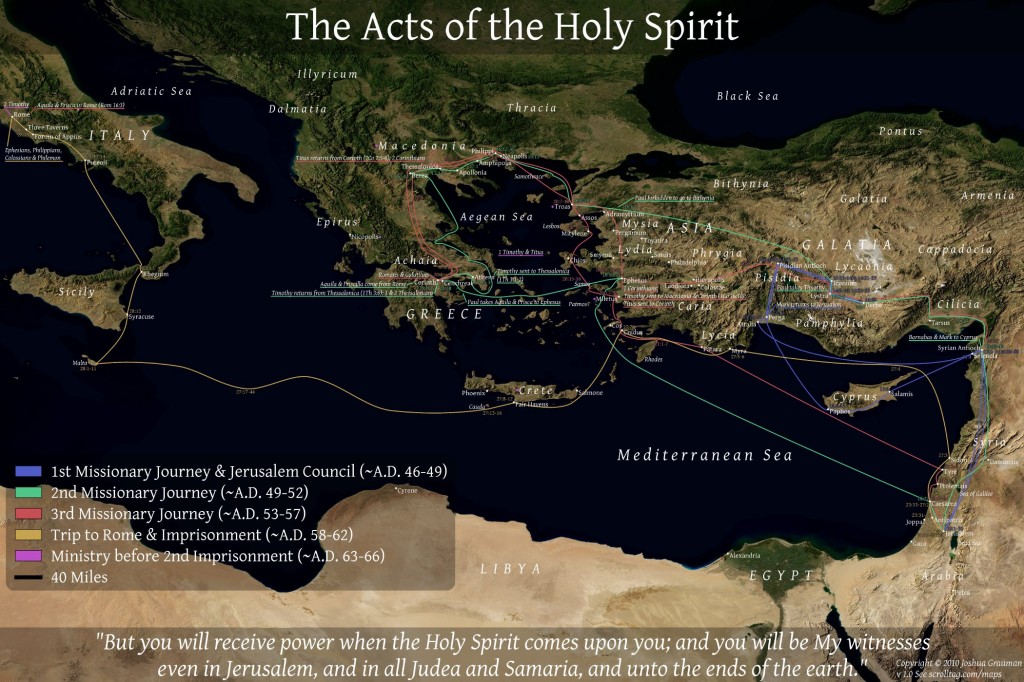 Jerusalem destroyed in the 70's…
The Didache in the 80's…
John's death in the 90's…
The hayday of the Apostolic Fathers from then…until now.
For me that kind of puts the history in perspective.
Next…
some interesting Didache tidbits…
And the quotage commences.
Please come back.