It was 80 AD, only a few apostles remained.
The church was still in its infancy, and growing.
Heresy was prowling outside and within its gates.
The Didache helped keep everybody on the same page.
My favorite quotes from the Didache continue…
♥✞ღ The way of life, then, is this: First, you shall love God who made you; second, love your neighbor as yourself…
♥✞ღ You shall not hate any man; but some you should reprove, and for some you should pray…
♥✞ღ Accept whatever happens to you as good, knowing that apart from God nothing comes to pass.
♥✞ღ And when giving thanks [for the Eucharist – the Lord's supper] do so in this manner: first, concerning the cup: "We thank you, our Father, for the holy vine of your son David, which you have made known to us through your son Jesus; to you be the glory forever."
And concerning the broken bread:
We thank You, our Father, for the life and knowledge which You made known to us through Jesus, Your Servant; to You be the glory forever. Even as this broken bread was once scattered over the hills, and then gathered [the wheat harvested, sifted, ground] in order to became one, so let Your Church be gathered together from the ends of the earth into Your Kingdom; for Yours is the glory and the power through Jesus Christ forever.
♥✞ღ But let no one eat or drink of your Eucharist, unless they have been baptized in the name of the Lord…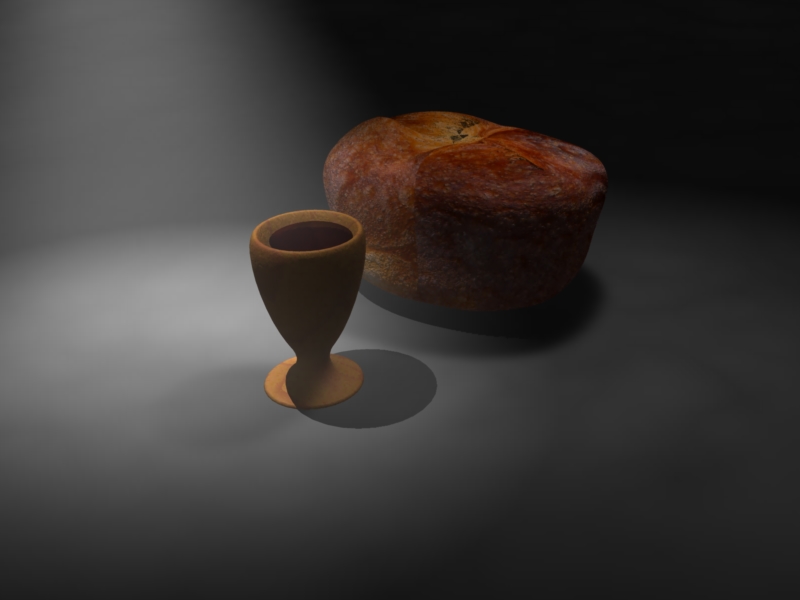 ♥✞ღ You have given food and drink to men for enjoyment, that they might give thanks to You; but to us You freely give spiritual food and drink and life eternal…
(the early church clearly believed that the Eucharist was more than just a remembrance – no big theological debate here – just sayin') ツ
♥✞ღ Whoever visits and teaches you in agreement with things that have been taught before, receive him. But if the teacher errs and teaches a different doctrine he does so to his own destruction.
♥✞ღ Let every apostle who comes to you be received as you would the Lord..
(So, at least some of the apostles were still living when the Didache was written.)
♥✞ღ If he [a prophet or teacher] who comes is a only visiting, assist him as far as you are able; but he shall not remain with you more than two or three days, if need be. But if he wants to remain with you, and is an artisan, let him work and eat. And if he has no trade, use your best judgment, see to it that, as a Christian, he shall not live with you idle.
And there are lots more…
the Didache is brimming with of useful, 1st century stuff.
Please come back.