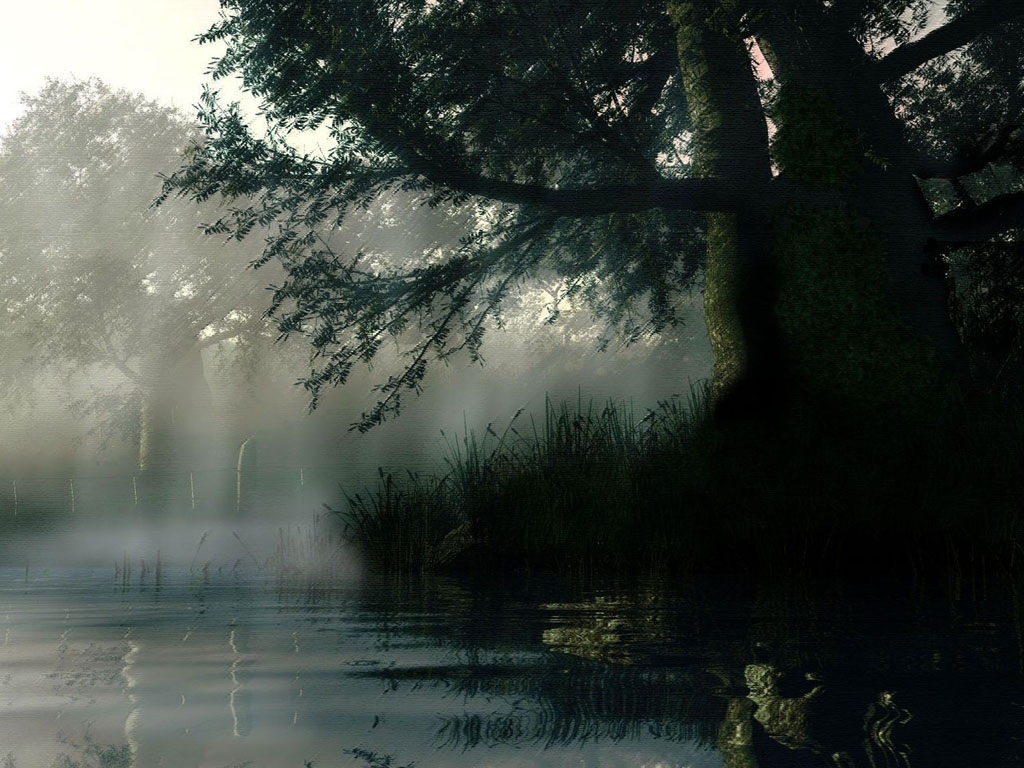 And now rain falls…
soft, serene, soothing…
everything overlaid with glisten and shimmer.
♥✞ღ It was a year ago that Sara left this earth. I don't want to forget. So I'm remembering this, which I wrote on Deep into Love. ♥✞ღ
And the sadness I feel for Sara…
for Sara…dying…
it ebbs, flows, like waves on shore…
but still covers like steady rain.
I'm thinking that to be disquieted right now…
heartsick for Sara walking steadfast to heaven…
but through the dark doorway…of death…
it's ok.
Later I'll choose happier joy. Now I choose joy mingled with sorrow.
If it were me, being more selfish than Sara, I wouldn't mind sorrow on my behalf.
She probably doesn't like it,
I'm sad for losing Sara's voice, even though all I know of it is from a handful of songs and her words. Those words encompass the fourth part of my consistent and constant prayer for her: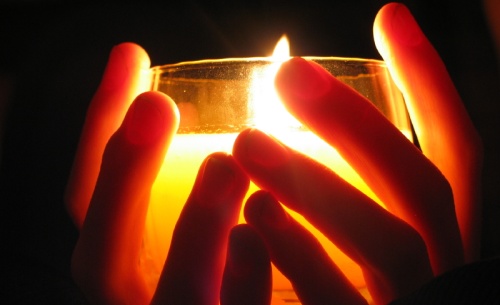 extra faith…
abundant peace…
greater courage…
and to know she has made a difference.
And as I discuss this with our Lord, the still small voice seems to say:
"It's a time befitting of tears. Death is an intruder, unwelcome, out of place, absent of love. Tears, alternately soft, or increasingly intense, mirroring the rain outside, are in harmony with the season."
And suddenly the rain crescendos…
a soft rumble of thunder…
raindrops fat and heavy replace a delicate drizzle.
Laska the love Kitty,  sitting at the screen door watching this quiet and steady drizzle…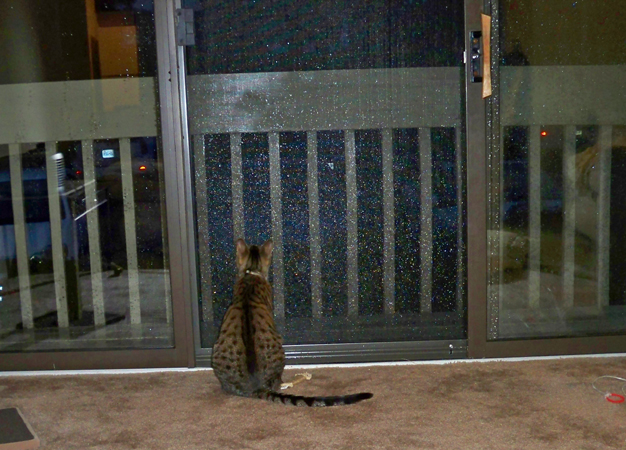 now frantically runs as if insulted, and shrieks a meow of complaint, as he scampers from the raindrops that penetrate the screen door.
Oh, ce qu'une catastrophe !
He glares at me as he sprints by as if I had something to do with his wet fur.
And it comes to me that although joy can mean happy. Christian joy can be like the now steady rain, persistent, insistent, intentional – knowing that there is a God, and God is never overmatched, always on time, and everything eventually bows to him whether choosing to or not.
This joy is much more grand than "happy".
And I'm reminded that Sara is going from life…through death…to transcendent life – as opposed to life…to nothing…or worse. How privileged I've been to companion her steps and glimpse the veil between heaven and earth.
And as I finish writing this, the rain finds the midway point between ethereal drizzle and ferocious downpour, as does my heart. And that could have just been chance…
or not.
The sadness for Sara…overwhelming at times…
present from the moment I read the words on her blog: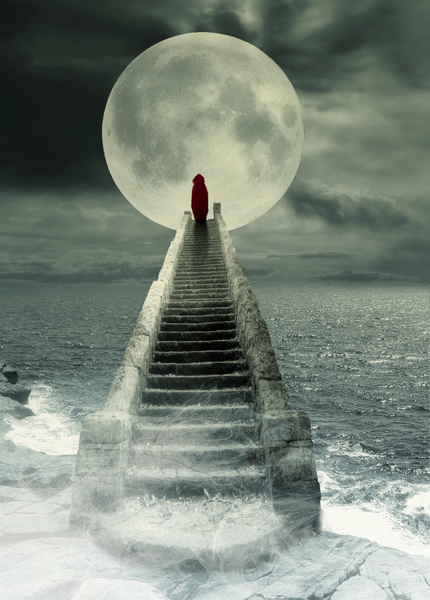 "The journey is coming to an end"….
and the words were not written by her…
from that moment sadness made a home.
There is a season for both tears and smiles.
And as I write that…the rain is gone…replaced by mist…
and a sliver of moon peeks through the soupy sky…and faces the oncoming dawn.
It could be just random chance…
or not.
♥✞ღ
Here are all of this month's Sara posts.
You might heart them as much as I.
In which it's the small things
Love remembers when eternity touches time
In which sorrow submerges joy
Love prays peace, courage, faith, and knowing
In which are "eternity touching time" thank you's to God
Love IS eternity touching time
In which there is hard love
Love believes beyond the dark doorway
In which everybody should have at least one
Love is the faith of a child
In which there is keeping watch
Love is sometimes paradox