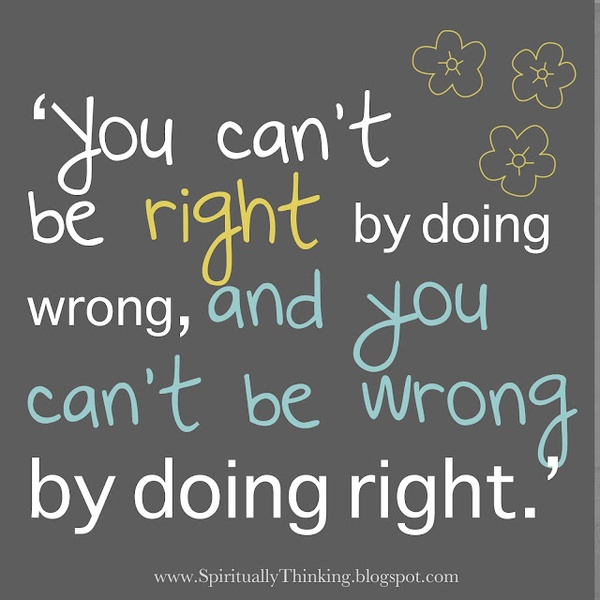 So why do we do good instead of

not

good?
During my discussions with the skeptic, which began here, he mentioned that the reason for doing good is reward in heaven. I don't like the idea of doing good things for reward.
I mean, there is reward in heaven, but it doesn't seem like it's the reason God wants us to do right rather than wrong.
So I asked him…
"Isn't it better to just try and do our best because we love…
because we love the One who created us and keeps us alive…
because we love the One who is our Savior, and God, and friend?"
"What if that's not enough?" he asked.
"Well then, if I'm serious about what I believe I need to make it enough. I'd say 'nobody ever said Christianity was easy', but that's wrong. A lot of people talk about an easy Grace. Christianity is not easy.
Jesus said so…
Enter through the narrow gate;
for the gate is wide and the road broad that leads to destruction,
and those who enter through it are many.
How narrow the gate and constricted the road that leads to life.
And those who find it are few. (MT 6:13,14)
I asked The Skeptic, "Do you love your bride enough to cherish her each day?"
"No." (said in quiet staccato, looking away, pursing lips)
"Then you need to choose to do so."
"Does she love enough to respect you and help you be the best you can be every day?"
"No." (firm, solid, louder, looking straight at me)
Then she needs to choose to do so.
We fall in love – but we choose to love.
If I love God, then I

choose

to do good.
If I don't love quite enough to to good…
then I need to make the

choice

to love enough.
Pretty. Simple.
"Guess so." (nodding, eyes moving back and forth, thinking)
And then there's this. God, the One I believe to be the only true God, is not just a God to worship – but a friend.
This is my commandment: love one another as I love you.
No one has greater love than this, to lay down one's life for one's friends.
You are my friends if you do what I command you. (John15:12-14)
If the only God of all things is my friend…
and I truly don't want to let a friend down…
well, for me, that's a better reason then reward to do good.
There is more…
please come back.