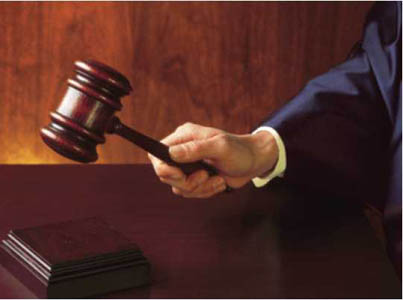 I sat across the huge desk of the Dean of Students. On the line was my Seminary degree. His hands were folded, index fingers connected, making the church steeple out of them. It was a chance for me to listen to wisdom, and read between lines, and be humble.
But I didn't know then what humble was. I had to be crushed before I learned that.
I didn't see, back then, the value of learning from someone who had gone before me.
I wasn't aware that what's unsaid is often more important than the words.
Some grow up too early, then play reverse catch up, chasing years back instead of facing years forward. Does that make as much sense to you as it does to me?
The Seminary problem wasn't grades – I had those.
It wasn't immoral behavior.
It was a refusal to do anything, any other way, than mine.
They wanted me to be more a part of the Seminary community. They wanted me to attend classes more often. They wanted me to learn more than just the material. They wanted me to succeed. That's what I would have seen sitting before me – if I was looking with better eyes.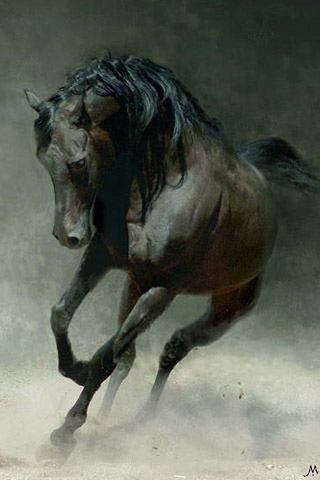 What I saw instead was a brutish cattle hand
trying to break a stallion.
I liked the open range of my own creation.
I saw no need for reining in,
no need for a bit or bridle,
no need to tame my free spirit.
I know now where that came from.
I know where I learned to resist. (here)
I know now I was wrong.
But what I knew then was that I needed a way to escape the coral, yet remain on the ranch.
If it took a little misdirection, a little trickery to buck the brutish cattle hand – so be it.
As proof that you don't need to know Bernard of Clairvaux's steps of Pride in order to crash headlong down them all – I was about to unknowingly exhibit step number 9.
Hypocritical Confession
Bernard writes: "There are some when reproved…knowing they will not be believed if they excuse themselves, contrive a more subtle method of defense by responding with a deceitful confession…
the face drops
…they squeeze out some tears
…they interrupt their voice with sighs
…he does not deny
…but exaggerates his guilt."
First comes the apparently heartfelt confession of the sin – before the sin is even mentioned. Outwardly it appears humble,  but the motivation is to arouse sympathy where there might otherwise be immediate correction.
Then comes. "Oh have I ever learned.  I was so wrong.  How could I ever have done such a thing?"
And the listener hears a self-punishment and a repentant heart – but it's only deceit.
I know the story just changed from brave wild stallion to deceitful fool. I see it now as clearly as you do. I didn't see it then. I'd rather the focus be on the unbroken stallion. But I know that God would focus on the cowardly attempt to deceive. And I was that coward.
I can tell you that what then follows is, "I have benefited though, I know better now, I have already begun to change."
And once again it appears so contrite. But it's only an effort to prevent judgment by beating the judge to the punishment – and looking as if the self-punishment has been worse than anything the judge is thinking of – and has proven effective.
Bernard writes, "They condone their guilt by confessing it, they conceal it by revealing it."
There is nothing new under the sun.
I thought I was being clever,
quick on my feet,
inventing a new way of evasion.
But now I see I was just tumbling down
one.
more.
step.
I told you I hit them all.
Nine steps down.
If you missed steps 1-8 and would like to peek at them – here they are
(one) (two) (three) (four and five) (six and seven) (eight).
Only three more to go.
I don't feel like anymore truthful confession.
But I know there's more to come.
God Bless.