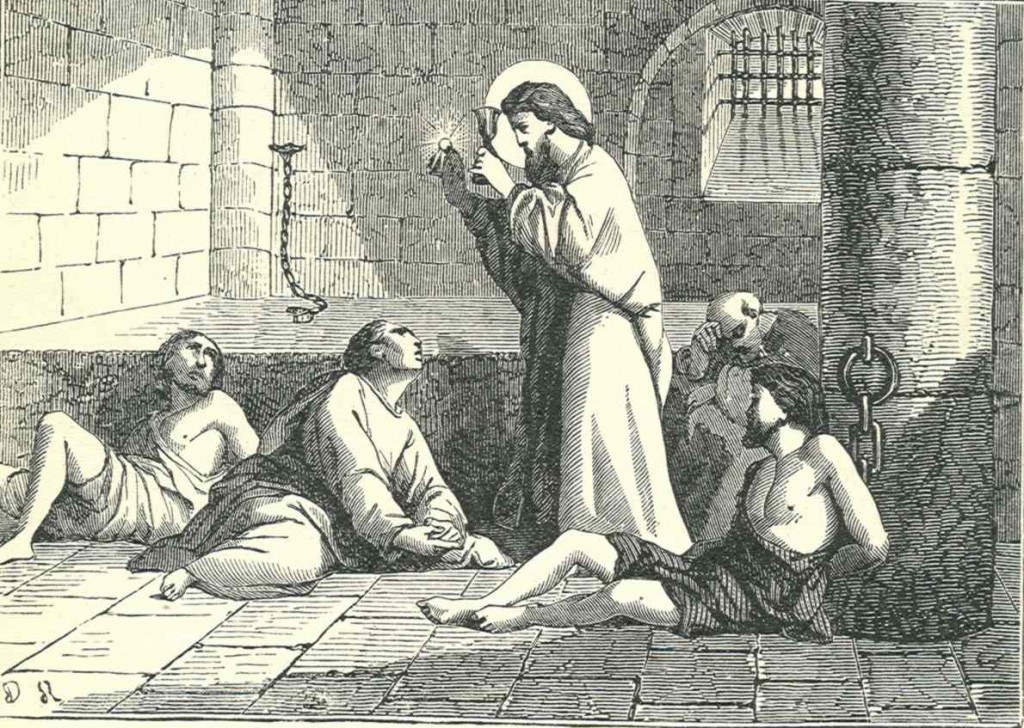 I interrupt my study of James because I was smitten by inspiration. And so my heart poured out these words. Here is part two of my "Lost Journals of St. Valentine". Part One is over on the twin site – Deep into Love. You kinda need part one. To go there – just click here.
June 14
There is no marriage says Claudius and there are more now than ever. There is no One True God who is love, says he. But love triumphs over the evil of men – even if they control legions of soldiers. They know of me now and will arrive forthwith.
I have asked of God, what to do when they come. I will allow them to enter. I will feed them and give them drink, and leave with them when they are done.
By love, will the decree of the one who blasphemes the God of love, be overturned.
For he is now surrounded by secret marriages – to his left and right. He is encircled by the bonds of the matrimony he has declared non existent. He is but one man. Love has grown – and he is captive.
July 14
Today they arrived. A document in hand. There shall be no more marriages in this place.
"Against the decree of Claudius has Valentine married scores. He is hereby arrested. And this subversive and illegal activity shall cease. He shall be herewith transported to Rome where he will face the punishment for this crime against the Empire."
I leave in chains subject to the law of Rome, but I am only bound to one kingdom. The law of Love will break these chains. How? I do not know. But I am told that I will one day be free.
The streets were lined today with faces I know. The invisible bonds of marriage surround me every mile of the journey to Rome. Where there is marriage there is love. Where there is love there is freedom. Where there is freedom to love there is God.
I may be silenced. Our Lord cannot be.
August 14
At first I was imprisoned with others. But they have since given me a place of my own. The cell is dark and damp. Daily the Emperor seeks audience.
"I can use a man like you. The people admire you. How does it matter which god you serve? I'll add yours to mine if you just worship the lights."
"But there is only One God. Our Lord Jesus, Our Messiah who has set the world free of sin."
His heart is cold. He is a measured man and has no interest in truth.
"I shall stamp out your love Valentine! You will no longer defy me. Join me or remain here. Join me, and maybe you can carry on. I may allow dispensation for you alone to continue your work. Just bow before the gods. We are men of intellect, surely we can reach agreement."
But there is no love in this man, only ambition. He will squash love from the Empire. What allegiance can I have with Satan and still ally with God.
September 14
The air is colder. I am deprived more and more of food. He sends only his court now to convince me that there is no One True God.
They debate me on patience and kindness and forgiveness.
I am forgetting much of how to give reason for that which I believe. Faith is difficult. Hope is vanishing. But love will remain.
There is one visitor though. She comes in the dark of night. I hear her steps but she carries no torch.  There is a whispered conversation, and the rattle of swords, and the scuffle of boots as they exit – and they bring their torches with them. And without them there is only pitch.
The door opens in the darkness and there is food and wine.
I cannot see her for the lack of light. As I eat, she asks if she may touch my face. How can I deny? She outlines my features with her hands. There is a gentleness of voice and spirit. And she is the only one who does not deny me my faith.
We speak of love and she brings pieces of it to me – righteousness and humility – endurance and thankfulness. She says she knows of the One God. And soon she leaves – no light to guide her steps. Yet she does not stumble. She promises to return.
Then torches come back and guards take their place again. How can she see with no light? Is she woman or angel?
I only know this.
My heart beats again.
*
God Bless