So first the fly just sat on the rock and glared at me. Sure, he did the whole washing thing – kept himself busy – but mostly glared at me and soaked up the rays.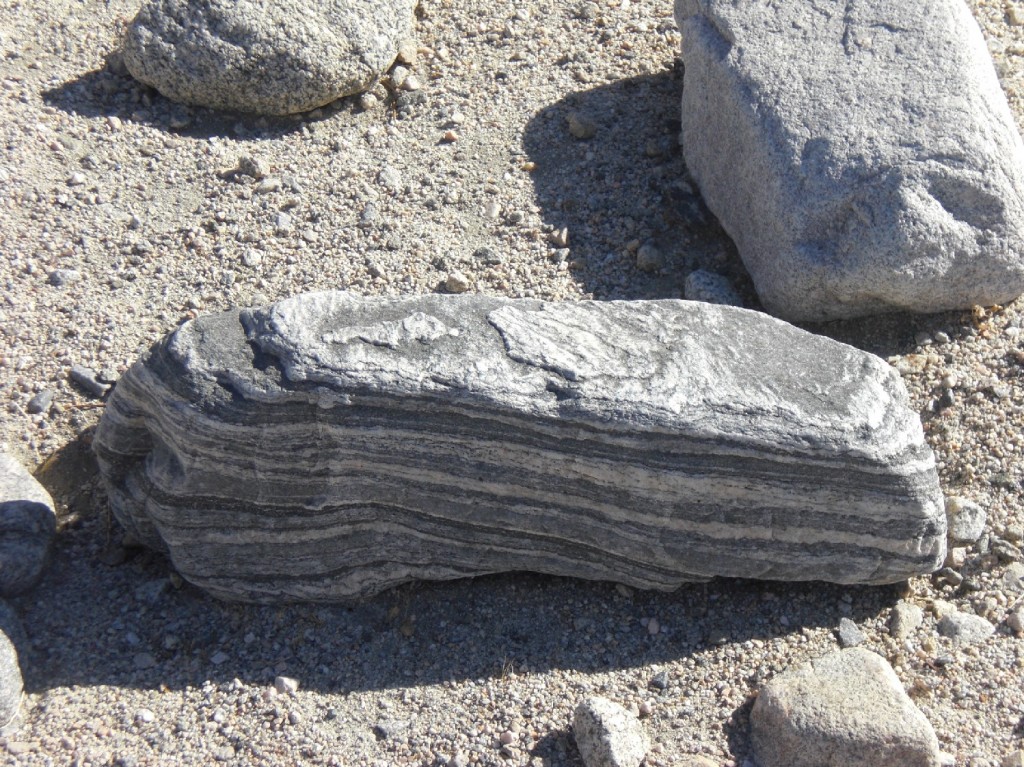 I wish I had a picture of the fly. Sorry. But I didn't know 'till all this was over that I would need it.
By the way, part one is here. It's kind of important context. If you missed it, the rest of this won't make much sense. Of course, I'm assuming my writing makes sense.
Had to do that last thing. In my family we call it preemptive humor. In a family of five kids we all knew that if you gave the siblings an opening – one of them would take it. So we learned to preempt their barbs with the self inflicted ones. Ergo "Of course, I'm assuming my writing makes sense."
See, beat you to it – or maybe not – you guys are much more polite then my sibs.
So on with the story…
I began to comprehend what I was watching and said thank you to God for pointing it out to me.
But just then…
"The fly turns to the side,
looks back at me,
and continues on with its business,
giving no thought to the superior being sitting, now, to the left of it."
I got that one too. A defiant attitude toward God, left unchecked, leads to this sideward glancing in his direction. At least with the openly defiant, face-to-face posture, God remains the focus of attention.  But now, this next step of the sideward glancing is worse.
With it God is removed from the center of attention and relegated to the status of peripheral matter. It is a place where we I lose my sense of awe and wonder regarding the Almighty Creator of the Universe.
It leads to a living in the gray areas of life. Do I fall headlong into direct and obvious disobedience?  Of course not!  I'm far sneakier than that. The turn to the side signifies a life of subtle and secret disobedience.  It is a place where I dabble in areas that are almost.  not.  sin.
But sin is always sin.  Overt or subtle, sin is ugly and does damage to our relationship with God.  I understood this. I looked up and said, "This is a little weird God, but I get it. Thank you."
and just then…
The fly has flown toward me.
It's six inches away from my big toe.
It's a gutsy little insect. I'll give him that.
It just has no concern about me at all – not at all threatened.
It is closer than before and still staring me down defiantly.
What! Now it's turned its back to me!
Six inches away from a being that could destroy him totally,
and he has the nerve to turn his back.
The arrogance!
First came the defiant stare-down,
then the sideways glance,
and now a turning away from me?
And I got it. If left unchecked a defiant attitude toward God leads to a life lived with only an occasional sideward glancing at God. This, left uncorrected, leads to a total turning of the back.
If I dabble in the gray areas, fly close to the flame, and do not quickly repent, I am headed into deep mire that can envelop and eventually destroy me.  Once I begin to turn my back it's only a matter of time before I become so out of touch with righteousness that I slip into major sin without even acknowledging it as such.
I fly away from God, his Word, and his Law. I know that he's there.  I know that I'm still in his hands. Yet I show him no regard.  A Christian cannot get much farther away from God than this point.  But one can slip further away still. I told God I understood – and just after I said that…
Please come back tomorrow. God had more to teach me through this little bug.
God bless.