Someone whose faith does not go beyond words,
that faith is useless.
Such faith is dead without works of Christian love,
which alone can bring it back to life.
The Venerable Bede, 700ish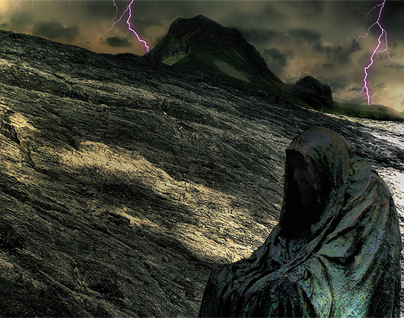 So what is a "dead" faith Lord?
So also faith of itself, if it does not have works, is dead. (James 2:17)
I know what death is for a living thing. It's the absence of life.
But what is death to a "non being"?
Faith isn't a living creature.
It's a vehicle of Grace.
It's a decision,
It's a lens through which to see the world,
and beyond the world.
But it's not a bird, or a plant.
It's not material,
It's not alive.
So what is it, when it's dead?
I wrote yesterday that many – MANY – have tried to soften this word "dead". Taking it to mean barren or fruitless instead of what the word can only mean – d.e.a.d.
I mean a tree can be very much alive and produce no fruit.
But a dead tree can't produce fruit at all.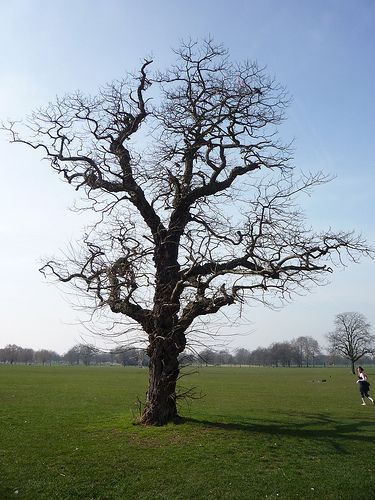 Dead. means. dead.
So I go to Your Word, Lord, knowing that You can help me figure this out.
I check out what a contemporary of James wrote.
Paul used the word "death" to refer to non-alive "nonbeings".
Maybe he can shed some light.
What then can we say? That the law is sin? Of course not! Yet I did not know sin except through the law, and I did not know what it is to covet except that the law said, "You shall not covet." But sin, finding an opportunity in the commandment, produced in me every kind of covetousness. Apart from the law sin is dead. (ROM 7:7-8)
This little dab of Scripture, written by Paul, is part of a section of his writing that includes bunches of uses of the word "dead" that'll leave a head doing a pirouette.
Maybe later I'll spin around in it.
But now I want to know,
biblically,
what it is,
when a thing that isn't a living creature,
is dead.
Sin isn't a living creature – and Paul said it's dead without the Law of Moses.
Hmmm.
And then there's Romans 9:14, "how much more will the blood of Christ, who through the eternal spirit offered himself unblemished to God, cleanse our consciences from dead works to worship the living God."
Interesting – I've been writing on faith and works. James says faith can be dead. I look to Scripture, and it informs me that works can be dead.
Nice twist God!
As many years as I study You there's always some new facet that's been there all along.
Works. can. be. dead.
Hmmm.
One more…
Hebrews 6:1, where the writer chides the recipients of the letter to stop being babies in the faith and get serious – and then hits them with this, "Therefore, let us leave behind the basic teaching about Christ and advance to maturity, without laying the foundation all over again: repentance from dead works and faith in God."
And there it is again – "dead" works.
And these are the only uses like the ones I wanted to find in the New Testament.
And what do they mean?
This…
A dead faith is one that is unusable, unworkable, and inoperable.
While this word "dead" doesn't mean barren or fruitless – dead stuff doesn't produce. Barren and fruitless are companions of death – but don't define it.
A dead faith is ineffective, pointless, meaningless.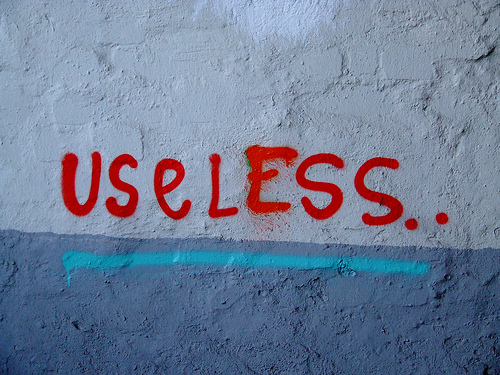 Dead faith isn't weak faith, or barren faith, it's non-existent faith.
Ooooof.
That sounds bad.
That sounds fatal.
But what are we gonna do – it's what the Bible says.
Thank you Lord, reasoning this out with you…
has been exactly the opposite of "dead"…
and even that teaches me something.
Now there's one more part of this verse…
tomorrow…
please come back.