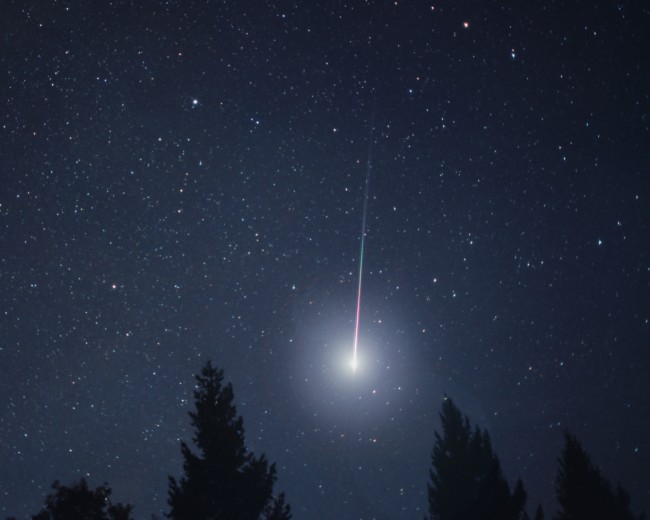 source
The logical conclusion of believing there is no God is that nothing matters.
Because without a Creator for creation…everything…is…meaningless.
Like this "shooting star" life of ours…
not there…then ablaze…then gone.
It's far better to believe…
no matter how weak or doubtful the faith is…
than the alternative.
A Psalmist, wracked by doubt because of a defeat of King David, asks God not to be too long in rendering justice. He knows of the shooting star and asks God to…
Remember how brief life is. (v. 48)
It's true.
Just look at family lineage we can know…
grandparents…
and their offspring…
and their progeny (us and maybe siblings)…
and the children of theirs…maybe yours…
and then, the kids of those kids.
That's maybe two hundred years or so…and counting.
It's such a huge amount of accumulated time. No?
No.
You are a puff of smoke that appears briefly and then disappears. (James 4:14)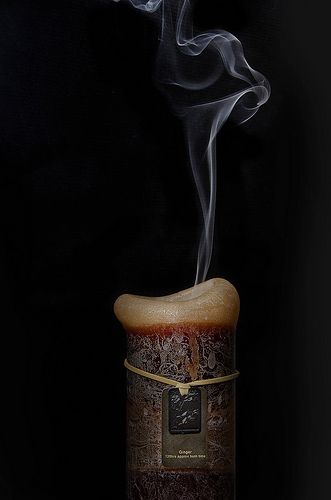 It is all meaningless…
if there is no God.
Believing there is no God is faith.
Believing there is a God is faith.
One of the two is a misdirected faith.
And only one makes logical sense.
Our faith makes logical sense.
Still, I know how much it can feel that this is all there is.
But it's not logical to believe that this is it.
That's why people push that illogic down…
and fill the void with other stuff…
because the illogic of believing there is no God…
is a dreadful thing to consider.
But then…some things…
are just a matter of what's easier to buy…
and a matter of which thing has better PR.
Faith may need better PR…
but it is the only logical choice.
PR makes flower arrangements of facts…
source
moving the pretty petals to the front…
and hiding what we don't want to see.
It's a package of trickery, a manipulation of truth.
Doubt is the feeble, lesser…but easier to buy package.
Atheists and Agnostics avoid the question…
but the question itself can't be removed.
Blaise Pascal once said of atheists and agnostics…
When you die you either don't exist,
or you sit before a God demanding justice.
You could consider it, or you could just eat a cookie.
I have to ask…
We all do…
Do we (I) want the logical truth…
or do we just want the cookie.