In which a fly, and a rock, and the God of the Universe speak…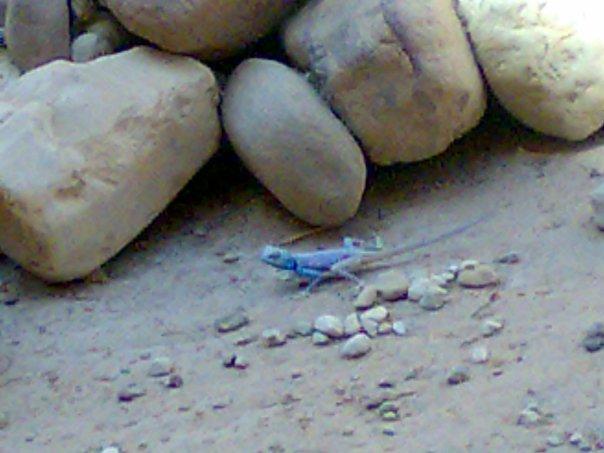 OK, it's not a fly in the picture, but who really wants to see a picture of a fly?
This is part three, but in order to get it you really need part one and part two. You'll like reading them. God did a really interesting thing here to teach someone who needed the instruction.
Part one was the staring (here)
Part two was the turning to the side – and turning away (here)
and now the real life parable continues…
I told God I understood – and just after I said that…
The fly has now retreated to my backpack about two feet away,
and again with the sideward glances,
and then the turning away,
almost like he's doing a recap.

I am now far less of a concern to it and its attention moves away from me.
Then off to a rock about five feet away.
This fly that once stared me down now doesn't even recognize my existence anymore.
If I didn't follow his flight to that rock I wouldn't even know he was there.
First there was the defiant glaring,
then the sideward glancing,
then the more defiant look,
followed by a turning of the back and a gradual distance created.
Until…
now…
it sees another fly and off it goes chasing it.
End.  of.  story.
The end result of steps from God, beginning with the defiant stare down, will lead inevitably to a final step – which this fly had been so gracious to show me. I watched him as he prepared his wings, locked on his target, bent his knees (if a fly has them) and flew away not to be heard from again.
This is the point where a loving God says, "Enough."  It is the point where a Christian has legs bent, wings ready, eyes on an earthly target, and is just about to take off, away from God forever.
If God is not a compassionate being he says, "Good riddance – that one was nothing but trouble anyway."
But God is so much nicer than that.
The story is told in the book of Luke of a conversation between Jesus and the Pharisees. The tax collectors and sinners were all drawing near to listen to him. But the Pharisees and Scribes began complaining about his audience. So to them he addressed this parable:
"What man among you having a hundred sheep, and losing one of them, would not leave the ninety-nine in the desert and go after the lost one until he finds it? And when he does find it he sets it on his shoulders with great joy.  And upon his arrival home he calls together his friends and neighbors and says to them, 'Rejoice with me because I have found my lost sheep.'  I tell you; in just the same way there will be more joy in heaven over one sinner who repents than over ninety-nine righteous people who have no need of repentance." (LK 15:1-7)
Any point in the downward spiral away from God is the right one to turn back to God.
But, I firmly believe that if a Christian does not do so by this last step,
then God will intervene
and it might not be pretty.
It is at this point,
when a Christian is just about to fly out of God's hands,
that God will snatch them back.
And if a Christian has fallen this far,
the hand that saves him or her may feel more like a sledge hammer.
God disciplines those he loves.
I speak from experience.
If I'm brave enough, it's an experience I'll share tomorrow.
God Bless.