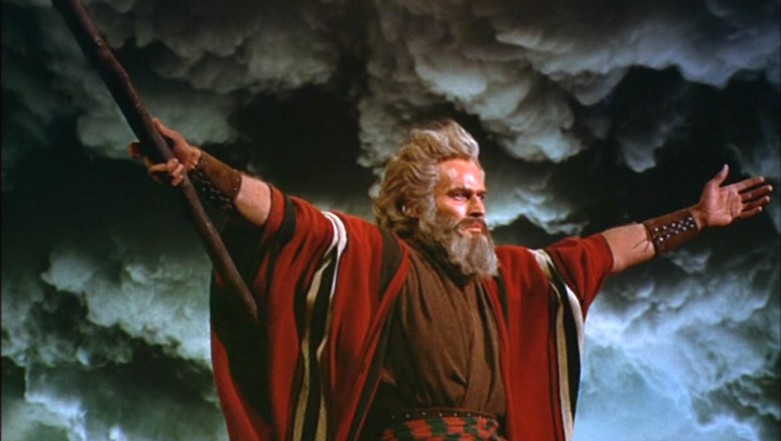 source
If there is one moment that, for most of us, sums up the history of Israel, it's this…
The time when Charlton Heston freed the Israelites from the tyranny of Yul Brenner, the Pharoah of Egypt.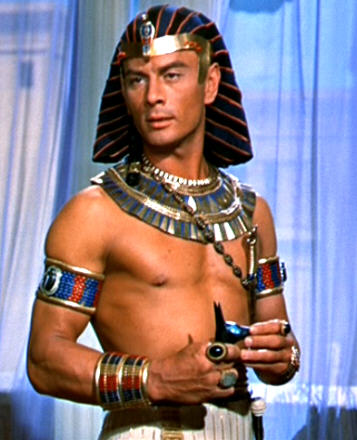 source
That's the one.
I remember well how Charlton Heston had killed Vincent Price in anger.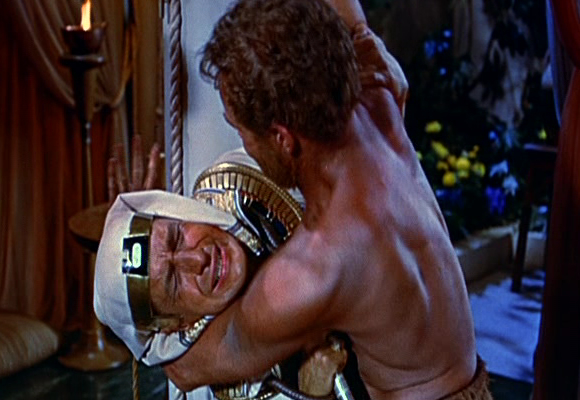 source
He was exiled to the desert where he met and fell in love with Yvonne DeCarlo,
source
before she met Herman Munster.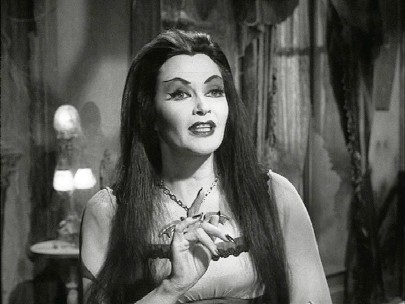 source
While in this exile he talked with himself by the burning bush…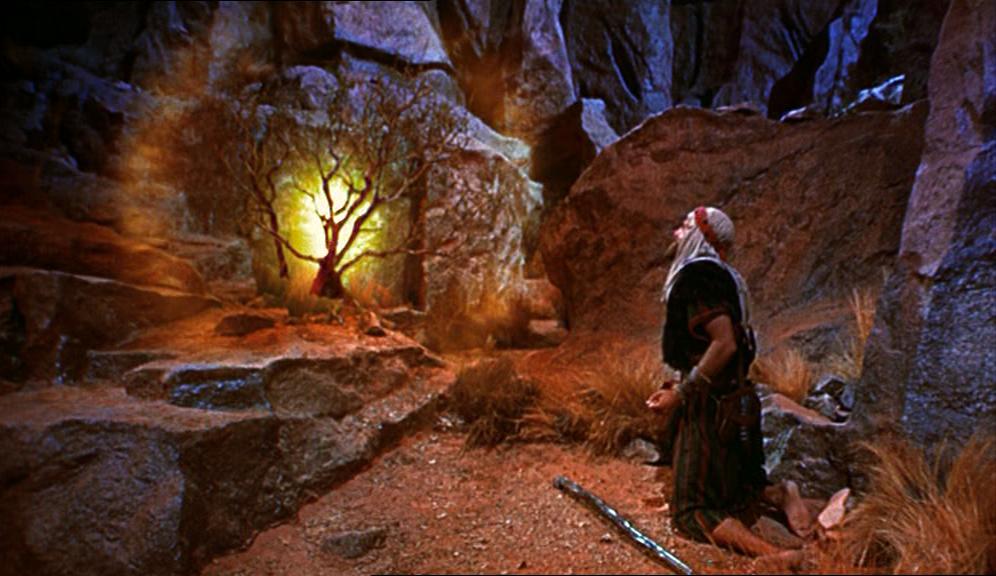 source
yup…
Charlton Heston talked to himself…
not God….
a fact in the history of Israel that few know…
Charlton Heston was not only Moses, but also the actual voice of God.
Although there isn't actual footage of the time when Charlton Heston argued with God about being the spokesman for Israel, we know from the Bible that Charlton Heston told God he wasn't a good enough orator. This always confused me.
After all, he was Charlton Heston for goodness sakes!
And he talked circles around Yul Brenner…
and he didn't have that strange King of Siam accent that the Pharoah had either.
Anyway…
Charlton and his brother, John Carradine, go back to Egypt and free the people. But along with the people came Edward G. Robinson.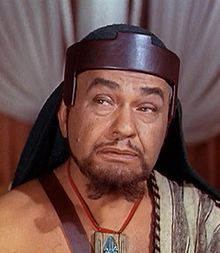 source
A notorious snake with a criminal background…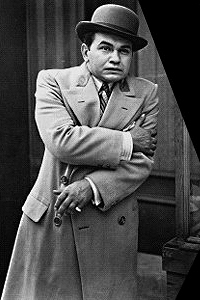 source
– running gangs, bootlegging, robbing banks and such.
He convinced everyone to build the golden calf while Charlton Heston was away talking to himself talking with God. When God Charlton Heston told Moses Charlton Heston, to go back down the mountain because there was a party going on he took the 15 commandments, all 15 of them, on three tablets, down with him.
But then he dropped one tablet so we have ten commandments…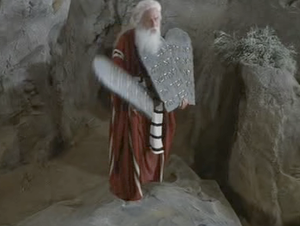 source
Oh…
Meh…
no…
that wasn't Charlton Heston – that was Mel Brooks…
and that isn't fact…
that was just a comedy.
So…
Charlton Heston comes down the mountain and throws the tablets on the party and they explode killing a bunch of people – and they learn their lesson.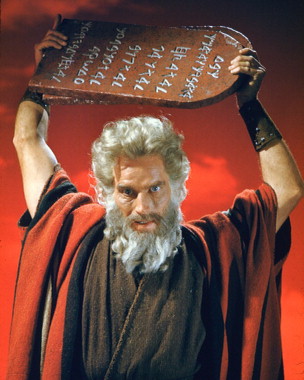 source
But…
and back to reality now…
There is a moment just as big as escaping from Egypt…
one that's important for "the fullness of time"…
It was the Exile.
If you don't know much about the Exile, don't worry, nobody does. When I hit the books at the Seminary Library to research it, among the volumes of 10 inch thick books, I found two little paperbacks on the subject.
It never gets a lot of attention…
but For Israel, the Exile was the most critical of all their many crises…
Jeremiah told them more than 500 years before Our Lord was born…
and although we don't have actual footage of this…
it's in our Bible…
so not to worry…
He wrote:
Therefore, days are coming—oracle of the LORD—when it will no longer be said, "As the LORD lives, who brought the Israelites out of Egypt"; but rather, "As the LORD lives, who brought the Israelites out of the land of the north and out of all the countries to which he had banished them." I will bring them back to the land I gave their ancestors. (JER 16:14,15)
And tomorrow – a little more on the Exile…
with no actors…
and how Exile shaped Israel for the "fullness of time"…
please come back.