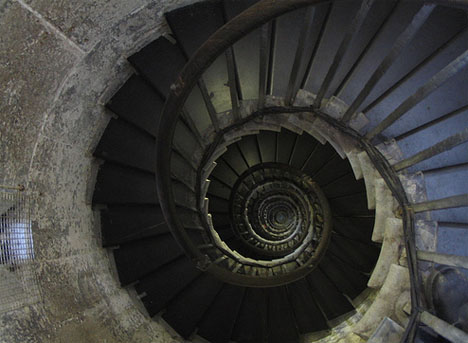 A thousand years ago Bernard of Clairvaux showed the way to humility…by revealing the steps of pride.
One step to the next…
and the next to the next…
descending into darkness…
and in the end…oblivion…
a pride that prevents grace.
For this season of Christmas I've been seeking humility.
I have found in an unintended way.
My cruel public humiliation from last week has long legs…
and its embarrassment, deep and dark…
is lighting up these steps of Bernard of Clairvaux.
I cannot waste this pain.
I know these 12 steps of pride…
I once placed my feet on each one…
down and down without noticing the lessened light…
until it was pitch black near the bottom.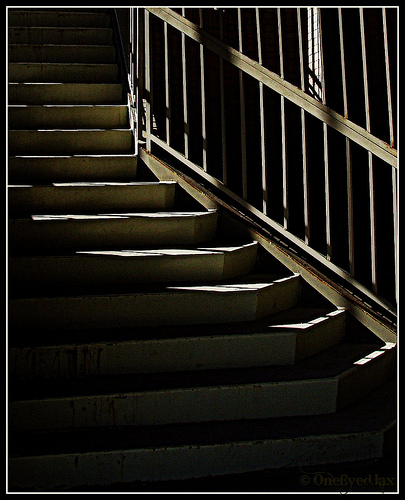 source
I was fortunate to find my way back.
This series began here. Step one of his twelve steps is here. Bernard called it "Curiosity".
Now step number two of his twelve…
He calls it, "Frivolity".
Just like the first step, the word doesn't sound so bad.
What's wrong with frivolity?
Frivolity means levity and laughter…
and doesn't the Bible say there is a time to laugh? (EC 3:4)
But it's not that kind of frivolity. It's the kind where I know what's important and I am "frivolous" with it. It's the "frivolity" that was worn like winter mittens on the hands of the Pharisees.
And it didn't go unnoticed…
"Woe to you, scribes and Pharisees, you hypocrites. You pay tithes of mint and dill and cummin, and have neglected the weightier things of the law: judgment and mercy and fidelity. (But) these you should have done, without neglecting the others. Blind guides, who strain out the gnat and swallow the camel." (MT 23:23,24)
I am humbled…
reminded how I'm too often forgetting…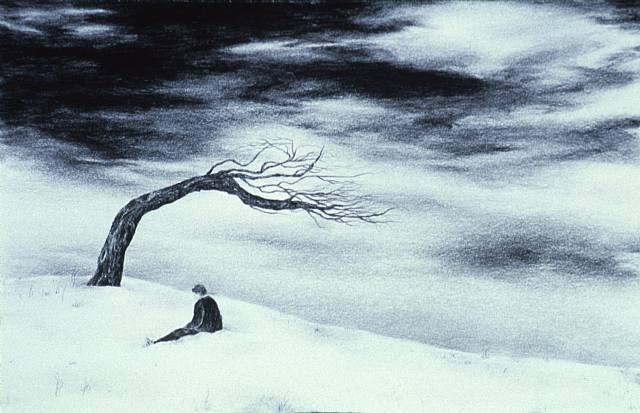 source
forgetting the weightier things of the faith.
Like I'm forgetting right now that God is in control…
and that I prayed for his will in these blogging efforts…
And so what has happened is. His. will.
When I take important things of God and make them small…
or when I take matters of little import and I make them great…
I step down these slippy and little known steps of pride.
Discernment, faith, mercy – these are the weightier things of the law.
I am still destroyed by what happened, and mostly because it's not the first time it has happened in this year of blogging, in this community I love. It has been a secret struggle to be here, so many eyes of judgment focused squarely on me. I'm constantly humiliated by those in this community I respect – who many of us respect.
And I'm forgetting…
to have discernment…
and faith…
and to forgive…
and forget.
These steps of pride are insidiously subtle…
and thus their danger…
and thus their importance…
a thousand years ago in France…
and right here…
in this Christmas season.